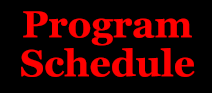 ALL TIMES EASTERN
---
Tonight on The Steiger Perspective: 10pm

Secretum Omega The Vatican Pact with the Aliens

Did this actually happen and if it did what does this mean for Humanity? Why was The Pact broken, and why did a certain Pope decide that there was no way that Humans and Aliens could be in a Pact?

Has The Vatican known about Planet X and does The Vatican know that there is a Species living on that planet and they are 'war-like"?

Join us as we discuss this fascinating subject.
This week on It's Just Us Radio

S. Epatha Merkerson, Emmy, Golden Globe, SAG and four-time NAACP Image Award winner, and Skip Bedell, host of Spike TV's Catch A Contractor and licensed home improvement contractor. Click to listen

Mondays & Fridays 8pm EST
---
ArtistFirst Welcomes Another New Show!

ArtistFirst Welcomes Another New Show!

~ Live From England ~

Second Fridays 12 pm New York / 5pm London
MARION ROSS

joined Lisa and BettyAnne at the Chit-Chat Cafe'

Famous for playing Mrs. C. on Happy Days, as well as working on such series as The Drew Carey Show, Touched by an Angel, Nurse Jackie, and The Middle. She has a new book out: My Days Happy and Otherwise.

| | |
| --- | --- |
| | |
Producer's Choice Shows

To Hear Show Click Name

DR. PHIL​​, joined It's Just Us. Best known as the host and of TV's #1 daytime talk show, "Dr. Phil", has lived with type 2 diabetes for more than 25 years. Through his personal experience living with type 2 diabetes, Dr. Phil offers a unique perspective on staying motivated and accountable

joined Ron Chepesiuk on Crime Beat to discuss his new book Framed: Why Michael Skakel spent over a decade in prison for a murder he didn't commit.

FIRST-LADY MELANIA TRUMP on ArtistFirst Radio!

Mrs. Trump was a guest on the Chit-Chat Cafe'! Model, Jewelry Designer, Charitable Contributor Melania™ Timepieces & Jewelry. (oh yea, and First-Lady!)

Legendary Attorney, including OJ Simpson's council during the trial of last century. A great guest with Ron Chepsiuk on Crime Beat.

of the Temptations

joined the GL Henderson Show

NOAM CHOMSKY
One of the world's most famous activists who will discuss U.S. foreign policy, human rights and international crime.

Actor, Director, Producer.

Best Known as "Otter" in National Lampoon's Animal House, Vice President John Hoynes in The West Wing, and "Dr. Brick Breeland" in Hart of Dixie.