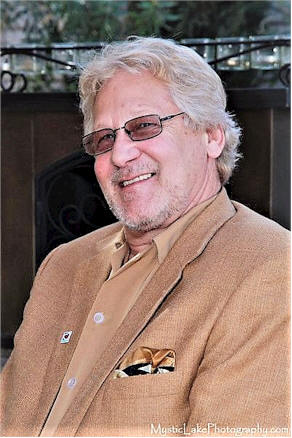 December 18, 2017 Show
Dannion Brinkley
In 1975, Dannion Brinkley was struck and killed by lightning. In a busy hospital emergency room, his lifeless body was covered with a sheet, and placed in an empty room, until someone had the time to make the trip to the morgue. In the 30 minutes to follow, Dannion took the most incredible journey he could imagine – through the tunnel and into the Light he went, straight to The Other Side!
In the Afterlife, Dannion was guided by Beings of Light, through breathtaking Crystal Cities and enormous Halls of Knowledge. He was given over 100 visions of the future, and then, he was told he had to return to his life to complete his mission on Earth.
In 1994, Dannion was catapulted into worldwide prominence when his first book, Saved by the Light, became a New York Times bestseller and stayed on that prestigious list for over 26 weeks. The following year, the Fox Network turned Saved by the Light into a made for televion movie, starring Eric Roberts, and is the second highest rated television film in history. Now, over 20 years later, Saved by the Light remains the #1 spiritual manifesto for anyone seeking answers to their questions about "life after death".
Dannion is also the author of At Peace in the Light, and Secrets of the Light which was co-authored by his wife, Kathryn. Currently, Dannion and Kathryn are putting the finishing touches on their latest manuscript, The Book of Us: Reclaiming Our Spiritual Legacy.