Return To ArtistFirst Radio Homepage

ARTISTFIRST IS THE REGISTERED TRADEMARK OF ARTISTFIRST, INC.

Listen LIVE 2 Formats:

Android Phones Click Here

(Android link also works on most cell phones of any make. Most non-Android cell phones can also use MP3 link.)

Hear Show Archives & Podcasts Below

ALL TIMES EASTERN
Mondays 8pm Eastern / 7pm Central

We talk Real Estate, Finance, The Economy, Mortgages, Insurance, and Moving, along with Life Stories and Current Topics. Rick is joined each week by his sidekick and Business Partner, Kathy Parker

Text the show: 405-310-7470 or

e-mail the show: dj@artistfirst.com
---
Host Rick McCormick

Rick McCormick has a diverse background and career. First, as a successful collegiate and professional basketball coach and now as a Real Estate Professional and Business Owner located in the Heartland of Oklahoma City. Rick has done a LOT of Radio through the years. He will come across with passion, drive, enthusiasm, humor, and some direct and specific ideas and thoughts. No one has accused Rick McCormick of being "politically correct". Each week he and his partner and colleague will dive into "Real Estate with Rick and Kathy". Rick will catch up his listeners with vital Real Estate and Home Ownership information along with some entertaining weekly guests.

Rick owns The Rick McCormick Realty Group which operates under the umbrella of eXp Realty. In recent years he has burst onto the scene of Real Estate in Oklahoma City and throughout the State of Oklahoma. In fact, his current production, according to the National Association of Realtors, places him in the Top 2% of Realtors Nationwide. Rick has authored and published three books on Real Estate practices, including: Selling Secrets You Can't Afford To Miss and Your Guide To Purchasing A Home. Rick has been involved in Real Estate throughout his adult life as an Investor and currently has investment holdings in property in Downtown OKC.

McCormick holds a Master of Arts Degree from Oklahoma City University as well as work toward a Doctoral Degree. He was the Head Basketball Coach of five different collegiate programs. While serving as Athletic Director and Head Basketball Coach in 2001, his team captured the National Championship. Later that Spring, McCormick was named National Coach of the Year. He was also named as Conference Coach of the Year in 3 different collegiate Conferences. Rick also held the title of Instructor, Professor, Athletic Director, and General Manager during his successful coaching career.

Each week guests are invited to call, text, or email their questions and/or comments. Get ready for a fun filled and exciting hour with the Rick McCormick Show!
Contact Information: Rick McCormick Rick McCormick Realty Group www.rickmccormickrealty.com
metrookcproperties@gmail.com 405-310-7470
---
~ REGULAR SHOW CONTRIBUTORS ~

KENDAL DEXTER NMLS ID# 308396

Security Financial Mortgage NMLS ID# 920974

Office: 405.655.5729 DIRECT: 405.520.7546 Fax: 866.738.8951

Kendal started in the mortgage business in 1997 at the age of 20. Attended Southern Nazarene University at the time and got a part time job with The Associates Financial Services making $9.50 per hour plus some production bonus. At the time minimum wage was 4.25 so 9.50 was amazing! Did that for 6 months and dominated to the point that they offered me a full time job at $28,500 per year plus some bonus and I was rich! With my foot firmly wedged in the door of what I wanted to do I removed college from my life and proceeded with my career. Switched employment to Banc One Financial in May 1999. They shut down 18 months later and I went to work for my bosses in the brokering arena. Did that until August 2002 when it was apparent I did not need to split my checks with them any longer and I started my own company. 23 years in the business at the age of 43. I always tell people I'm a one trick pony but it's a good trick!

BRAD MARTIN

Owner of Premier Insurance, Oklahoma City, Oklahoma.

1433 NW 150th St, Edmond, OK 73013

Phone: (405) 285-4040

Brad Martin has an extensive background in insurance, real estate and financial services where he has been helping investors and clients for the past 20 years. As a licensed insurance agent in Oklahoma, Brad and his team at Premier Insurance are independent insurance brokers representing over 30 various carriers allowing them to shop customers rates through a network of trusted companies like Safeco, Progressive, All-State, Travelers, etc. As an active real estate investor, developer and property manager with current properties in Oklahoma, Texas, and Arizona. Brad understands the value in working with trusted real estate agents, loan officers and investors to find the perfect fit that creates security, wealth and asset protection. Brad is involved in the non-profit world serving on the Oklahoma Zoological Board, Prevent Blindness of Oklahoma and the Oklahoma City Rotary. Brad and his wife Jenna live in Edmond, OK with their two children.
SHOW ARCHIVES/PODCASTS
Listen to past shows below. 2 Ways to listen:
1. Left Click date to "Stream" show (it will play like the radio) or . . .

2. "Right Click" on date then select "Save Target As" (or similar i.e. "Save Link As" etc,) and a copy of the show will download to your device which you can then play anytime.
The Oklahoma Run Continues: Football or Real Estate of Both?!
He's back - Regular Contributor Brad Martin
Oklahoma Football!
Segment with Regular Contributor: Kendal Dexter NMLS ID# 308396
Special Guest: O. Saul Reid

Founder: Oklahoma Family Title Services L.L.C. Oklahoma City

3604 Lea Court, Edmond, OK 73034 (405) 519-6480
osaulreid@gmail.com Attorney@okftitle.com

Owner O. Saul Reid (Saul) has been a practicing real estate attorney since 2004. As a native Oklahoman, he founded Oklahoma Family Title in Oklahoma City in 2008 and later expanded into Lawton. Saul's top priority is alleviating the stress associated with buying a home or investment property by keeping the needs of the customer at the center of his business. Outside of work, Saul enjoys volunteering at his local church and spending time with his wife and four children. He also enjoys the outdoors and attending OU games
Segment with Regular Contributor: Kendal Dexter NMLS ID# 308396
Special Guest:

Ray Blubaugh

Property Appraisals

Oklahoma City, OK

405-659-4355



September 20, 2021 Show
Is the market cooling?
Segments with Regular Contributors:
Kendal Dexter NMLS ID# 308396 and Brad Martin

~ One-Year Anniversary Broadcast! ~
Segment with Regular Contributor: Kendal Dexter NMLS ID# 308396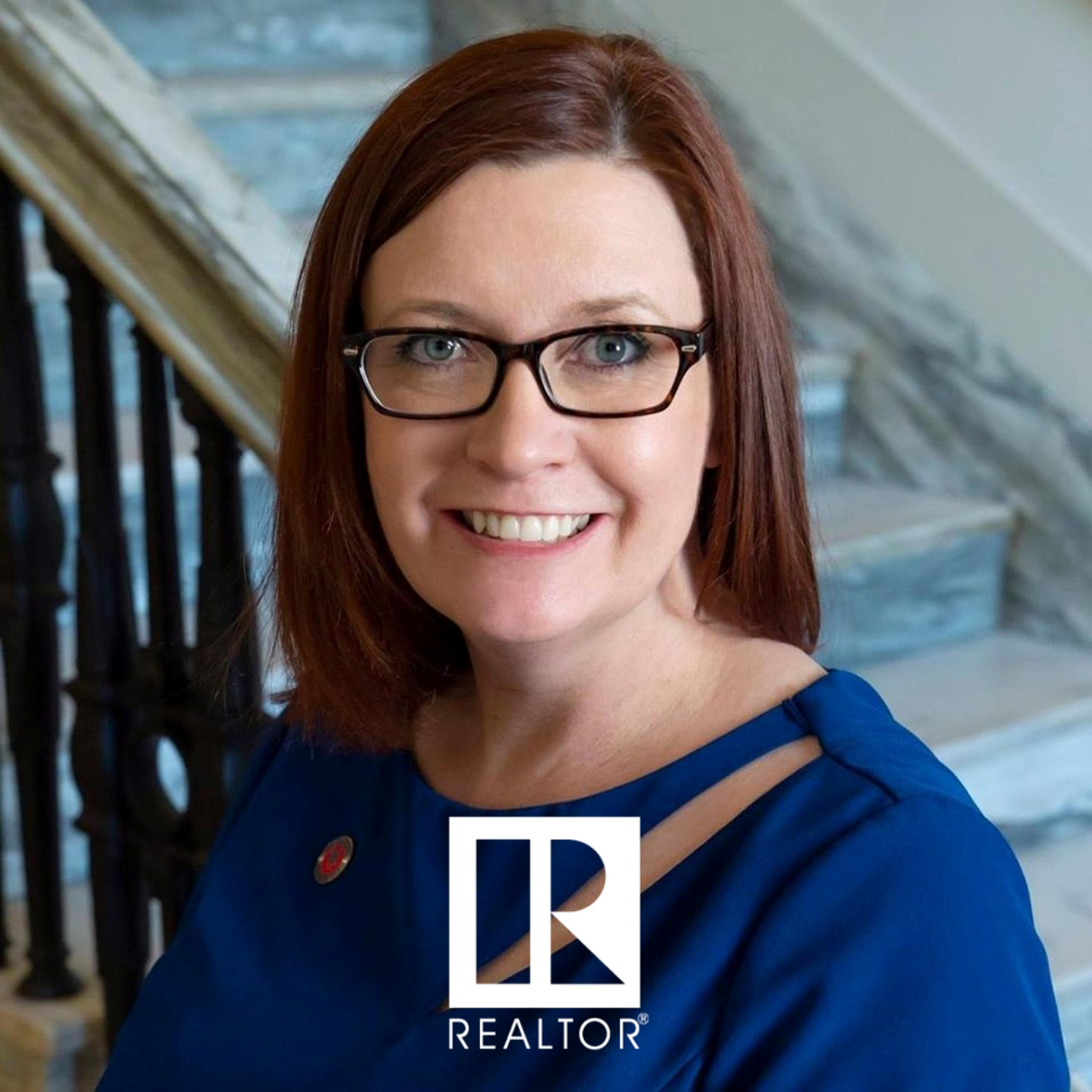 Special Guest: Kathy Fowler
Kathy Fowler is the Designated Managing Broker for eXp Realty in Oklahoma. Prior to moving to Oklahoma City, Kathy was a REALTOR in Enid for 12 years where she was REALTOR of the Year in 2006 served as the local board president in 2009. Kathy is a graduate of the Oklahoma Association of REALTORS® Leadership program and was the OAR 2018 State President. Born and raised in Northwest Montana, Kathy worked in a variety of occupations from fighting forest fires to insurance agent and is Mom to an amazing daughter! When not selling houses, Kathy is a retired runner who completed 13 half marathons in 2013. She has run 7 marathons including the Marine Corp Marathon and finished her first (and likely her last) 50 mile run in Montana June of 2015. Nationally, Kathy has served on the Board of Directors, was the first Presidential Appointee from Oklahoma to the National Board of Directors, volunteered on several RPAC Presidential Advisory Groups and is a 2013 graduate of the National Leadership. She is currently the Federal Political Coordinator for Representative Frank Lucas, as well as serving on the RPAC Fundraising Trustees, Past-Chair of the Major Investor Council, 2016 RPAC Fundraising Liaison and 2020 Chair of the Federal RPAC Disbursement Committee.
Kendal Dexter joins us and introduces
James McManus, the newest member of his great team!
Segments with Regular Contributors: Kendal Dexter NMLS ID# 308396 and Brad Martin
Plus: We welcome back Special Guest: Kristan Bolding from Oklahoma Family Title.

It's a great market!