Return To ArtistFirst Radio Homepage

ARTISTFIRST IS THE REGISTERED TRADEMARK OF ARTISTFIRST, INC.

Listen LIVE 2 Formats:

Android Phones Click Here

(Android link also works on most cell phones of any make. Most non-Android cell phones can also use MP3 link.)

Hear Show Archives & Podcasts Below

ALL TIMES EASTERN
Mondays 8pm Eastern / 7pm Central

We talk Real Estate, Finance, The Economy, Mortgages, Insurance, and Moving, along with Life Stories and Current Topics. Rick is joined each week by his sidekick and Business Partner, Kathy Parker

Text the show: 405-310-7470 or

e-mail the show: dj@artistfirst.com
---
Host Rick McCormick

Rick McCormick has a diverse background and career. First, as a successful collegiate and professional basketball coach and now as a Real Estate Professional and Business Owner located in the Heartland of Oklahoma City. Rick has done a LOT of Radio through the years. He will come across with passion, drive, enthusiasm, humor, and some direct and specific ideas and thoughts. No one has accused Rick McCormick of being "politically correct". Each week he and his partner and colleague will dive into "Real Estate with Rick and Kathy". Rick will catch up his listeners with vital Real Estate and Home Ownership information along with some entertaining weekly guests.

Rick owns The Rick McCormick Realty Group which operates under the umbrella of eXp Realty. In recent years he has burst onto the scene of Real Estate in Oklahoma City and throughout the State of Oklahoma. In fact, his current production, according to the National Association of Realtors, places him in the Top 2% of Realtors Nationwide. Rick has authored and published three books on Real Estate practices, including: Selling Secrets You Can't Afford To Miss and Your Guide To Purchasing A Home. Rick has been involved in Real Estate throughout his adult life as an Investor and currently has investment holdings in property in Downtown OKC.

McCormick holds a Master of Arts Degree from Oklahoma City University as well as work toward a Doctoral Degree. He was the Head Basketball Coach of five different collegiate programs. Will serving as Athletic Director and Head Basketball Coach in 2001, his team captured the National Championship. Later that Spring, McCormick was named National Coach of the Year. He was also named as Conference Coach of the Year in 3 different collegiate Conferences. Rick also held the title of Instructor, Professor, Athletic Director, and General Manager during his successful coaching career.

Each week guests are invited to call, text, or email their questions and/or comments. Get ready for a fun filled and exciting hour with the Rick McCormick Show!
Contact Information: Rick McCormick
Rick McCormick Realty Group www.rickmccormickrealty.com
metrookcproperties@gmail.com 405-310-7470
---
SHOW ARCHIVES/PODCASTS
Listen to past shows below. 2 Ways to listen:
1. Left Click date to "Stream" show (it will play like the radio) or . . .

2. "Right Click" on date then select "Save Target As" (or similar i.e. "Save Link As" etc,) and a copy of the show will download to your device which you can then play anytime.
Ponies end season with 8 - 2 loss.
Special Guests: Kendall Dexter and Brad Martin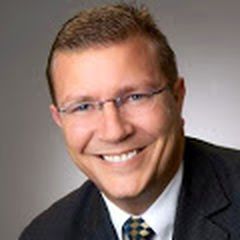 Special Guest: Jeff Rose
Putting people first is how I'm reinventing commercial and residential real estate in Albuquerque.

As a fourth generation native New Mexican and lifelong Albuquerque resident, Jeff Rose has a unique vision for the Albuquerque Real Estate market. He earned a BBA in Human Resources and Marketing from UNM Anderson School of Management in 1989. After starting in real estate over 17 years ago he has been a consistent top producer, and has been elected to the Elite 25 organization which recognizes the top 25 Realtors in Albuquerque. He is a 4 time eXp Realty ICON agent recipient and is currently an active member of many associations including: NAR, RANM, GAAR, NMCE, CCIM, ACRE, and IRIN. Jeff Rose's expertise includes residential, commercial, multi-family, land, ranch properties and churches. He can offer clients creative transaction opportunities that include equity trades, owner financing positions, exchanges, collateralized trades, as well as other creative methods to assist both buyers and sellers. He joined with eXp Realty, an international company, in 2012 to be able to offer the benefits of today's cloud technology to his clients. This allows service at the highest level, saving clients both time and money. This company is growing and is always looking for ways to help their agents and the clients. Jeff is also expanding his real estate team and has brought together a group of agents so that clients can be better served. Most recently Jeff Rose joined New Mexico Select and he has become a Certified Luxury Home Marketing Specialist with the Institute for Luxury Home Marketing.
eXp Realty, Associate Broker (505) 205-4175 Cell Reinventing Real Estate…Putting People First! www.JeffRoseandAssociates.com
Ponies game cancelled due to weather
Special Guests: Kendall Dexter and Brad Martin