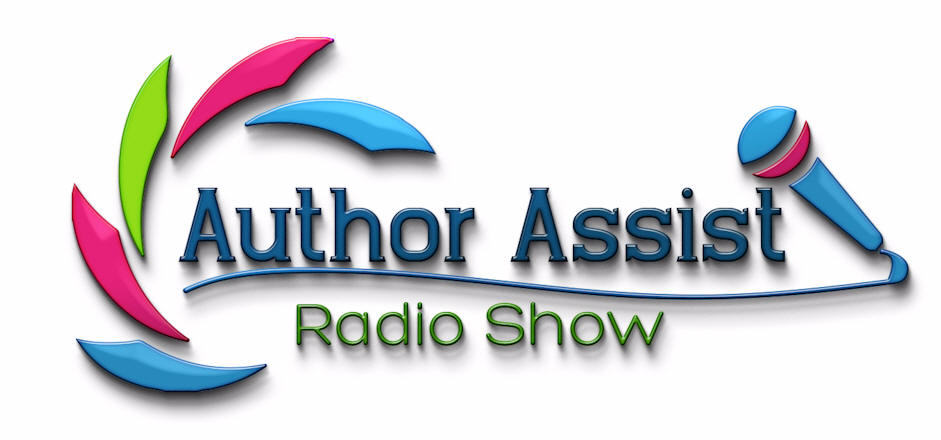 Second Fridays 1PM Eastern Standard Time 8PM Eastern European Time
Hear Past Shows Below Contact Karina: kkantasauthorassist@gmail.com
---
Karina Kantas Link: https://linktr.ee/karinakantas
Books By Karina Kantas
https://payhip.com/DirtyStreetsPress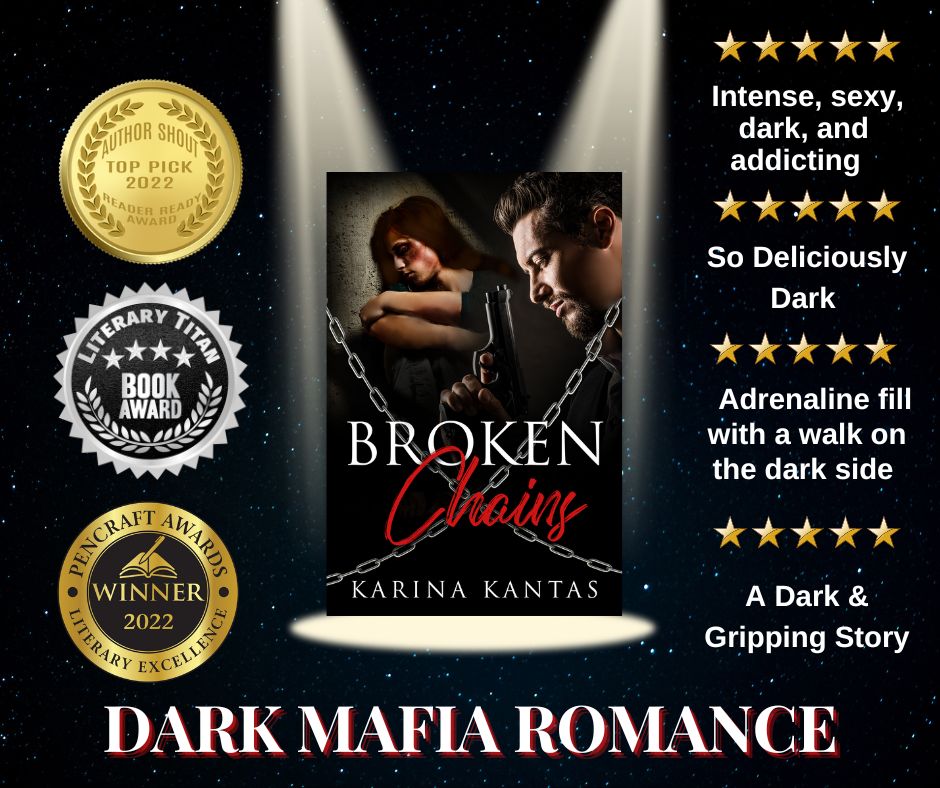 LISTEN TO PAST SHOWS BELOW
2 Ways to listen to past shows:
1. Left Click date to "Stream" show (it will play like the radio) or . . .
2. "Right Click" on date then select "Save Target As" (or similar i.e. "Save Link As" etc,) and a copy of the show will download to your device which you can then play anytime.
Marc Watson


Marc, is a part-time writing student at the Athabasca University, and is known for using a variety of writing styles to write effectively and believably his cross-genre fiction in order to engage readers with thought-provoking world building and unforgettable characters.





Marina Raydum


Marina Raydun's published works of fiction include a compilation of novellas One Year in Berlin/Foreign Bride, a suspense novel entitled Joe After Maya, as well as a two-part series, Effortless. Born in the former Soviet Union, Marina grew up in Brooklyn, NY. She holds a J.D. from New York Law School and a B.A. in history from Pace University.

https://www.marinaraydun.com

Bob Brill

is an award-winning journalist whose experience covers major news stories as a radio reporter and news anchor (currently at KNX1070 All News Radio in Los Angeles), as well as authoring eight books and more than a dozen screenplays. Bob's first book was a coffee table biography "Fan Letters to a Stripper; A Patti Waggin Tale," the story of a 1950's burlesque queen and her husband who was a major league baseball player. Published by Schiffer Books in 2009.


Break Music:

Bring Me Down by Bedford Band.

Bedford is more than a rock band. They are musicians able to capture lightning, put it in a bottle and sell it to the world. The four-piece rock group is on a mission to reignite rock and roll. Through the influences of The Doors, Led Zeppllin, Jimi Hendrix, Stevie Ray Vaughn, The Beatles, The Rolling Stones, Chris Stapelton, Lynard Skynard, Nirvana and many other legends, Bedford creates a thunderous wave of rock explosion.

https://www.youtube.com/playlist?list=PL40jSvdY7pIZrQAyGqkLc0hzlXQLNU-O i


H. M. Gooden



Beginning in October of 2017, H.M.Gooden's love of writing and the characters in the world she has created burst into public view in her first book, Dream of Darkness, which follows the adventures of a group of girls fighting evil with abilities that H. M. Gooden would love to have.
As a result, 4 am has become even busier trying to find out what will happen to her paranormal buddies in the future, and book six, seven and eight are in the works.
Mel Anastasou

Mel Anastasiou loves her writing life in St Albans in the UK and on Bowen Island in BC. She writes mysteries, mostly starring older sleuths who are often fish out of water and gifted amateur tecs. She is senior editor, Acquisitions, with Pulp Literature, a Canadian short genre fiction quarterly.


http://pulpliterature.com/product-category/novels/mel-anastasiou/
Humphrey Hawksley

is an author of international thrillers and non-fiction analysis.

His latest are Asian Waters: The Struggle Over the Asia-Pacific and the Strategy of Chinese Expansion and the US-Russia border thriller Man on Ice.


http://www.humphreyhawksley.com


A. S. McGowan

is a wife and mother, who lives in a small Southeast Missouri town. She is the author of the romantic suspense Centaur Agency series and sci-fi Cockiest Red Planet novella trilogy.

A.S. McGowan is a 2 time Female Author of the Year nominee. She is also the 2018 Female Author of the Year Romance category winner for her book The Ghosts of a Centaur.


http://www.amazon.com/author/asmcgowan

LoveStalion

is my featured band this show, with their new release SLOW RELEASE.

Inspired by the "big rock" sound of the 1970s and '80s, rock stars like David Lee Roth and Freddie Mercury, and dynamic bands like Van Halen, Kiss, and Def Leppard, Love Stallion is charging onto the music scene with original glamorous hard rock. The band's high energy live performances, flamboyant wardrobes of sequins, spandex and leather, and their signature "Sexy Disco Legs" have placed Love Stallion in the spotlight among Denver's hottest tickets.
Xaneria Ann

Xaneria Ann is a writer and strong creative director who lives for fantasy stories with a hefty dose of romance. She is passionate about her work, art, and those created by others. Founding Dreaming Rabbit Press is her life-long dream to work with creators and build amazing diverse stories shared to the world, not bound by typical tropes or stereotypes.

Books can be purchased at http://dreamingrabbitpress.com/pubcal

Marc Watson

is an author of genre fiction from Calgary, Alberta. He began writing just pen and paper at age fifteen, and has never really stopped. He has been published on various websites, and released his debut 'Death Dresses Poorly' in late 2017, followed by his epic fantasy 'Catching Hell Pt 1: Journey' in March of 2018.


www.marcwatson.ca

Lew Bayer


Her new book, which became an international bestseller, The 30% Solution, makes Lew a 10-time published author. Lew donates her time as Director of the National Civility Center, and she is also a proud Mentor for The Etiquette House, a member of the Advisory Board for A Civil Tongue, a national magazine columnist, and has contributed expert commentary to over 60 online, print, and television publications.

Richard Paolineli


In 2010, Richard retired as a sportswriter and returned to his fiction writing roots. Since then he has written six novels, including the recently released, When The Gods Fell, three Sherlock Holmes pastiches, two non-fiction sports books, three novelettes and has appeared in several anthologies.

He plans on releasing The Timeless series, a middle-grade YA Steampunk series, this fall and another novel, Firstborn's Curse, around Christmas.

Bruce Olav Solheim


Bruce founded the Veterans Program at Citrus College and co-founded, with Manuel Martinez and Ginger De Villa-Rose, the Boots to Books transition course—the first college course in the United States designed specifically for recently returned veterans. He has published five books and has written seven plays, two of which have been produced.

https://www.amazon.com/Bruce-Olav-Solheim/e/B001H6UAKG




Shawn Bird



Shawn Bird is an author and high school teacher in the beautiful Shuswap Lake region of British Columbia, Canada. She is a proud Rotarian and a former Rotary Exchange Student. You are invited to visit her blog at
Eileen Cook

is a multi-published author with her novels appearing in eight languages. Her books have been optioned for film and TV. She spent most of her teen years wishing she were someone else or somewhere else, which is great training for a writer. Her newest book, THE HANGING GIRL, came out in October 2017. She's an instructor/mentor with the Simon Fraser University Writer's Studio Program.

https://www.eileencook.com

Break Music

by

Guest House


The unique, piano-rock and synth driven sounds of Guest House were formed by college students Brooks Nopper and Zach Precythe in Charlottesville, Virginia. The band's lyrics are notably self-reflective, focusing introspectively on personal experiences and aspects of loss. Instrumentally, the duo blends a distinct balance of piano melodies, ambient reverb and delay guitars, and heavy synth and string accompaniment.

https://open.spotify.com/album/0D9jqQiJfbNPIA88ENSBTq?si=ETDiV-h5Q2GBFlfHW25Lqw

Jennifer Landels

is the Managing Editor of Pulp Literature. She holds a BA in Mediaeval English Literature from UBC and may some day return to her doctorate in Arthurian Romance at University College London. She has been a freelance editor since 2003, and co-founded Pulp Literature Press in 2013. She is a frequent lecturer, blue penciller, and workshop facilitor at local writing events such as Write Vancouver, the Golden Ears Writers Lobby Nights, The Royal City Literary Arts Society, VCON, and the Creative Ink Festival where she was the 2017 keynote speaker.

Her debut novel is, Allaigna's Song: Overture


http://pulpliterature.com/allaignas-song-overture

K. J. Howe

Author of SkyJack


While honing her fiction skills, K.J. worked as a medical, health, and fitness writer. She then became involved with the International Thriller Writers as the executive director of ThrillerFest, the organization's annual conference held every July in New York City.

Music by

Elskyo

Track title: Where Life Takes You.

https://soundcloud.com/yorick-dhoir/tracks


Tosca Lee

Tosca Lee is the award-winning, New York Times bestselling author of Iscariot, The Legend of Sheba, Demon: A Memoir, Havah: The Story of Eve, and the Books of Mortals series with New York Times bestseller Ted Dekker (Forbidden, Mortal, Sovereign).

http://toscalee.com/abou http://toscalee.com/



Sarah L. Johnson

is a Canadian author of gritty, offbeat, and genre-defying literature. Her short story collection Suicide Stitch, received critical acclaim from Cemetery Dance and Locus Magazine, and appeared on the Calgary Herald Bestseller list for five weeks running, two of those at number one.

https://www.amazon.com/Infractus-Sarah-L-Johnson-ebook/dp/B07BC4QQ4C


Break Music By:

Jean Cabbie and the Secret Admirer Society

Featured Song: Oh Donna

Steena Holmes

is the New York Times and USA Today bestselling author of titles including Saving Abby, Stillwater Rising and The Memory Child.

Named in the Top 20 Women Author to read in 2015 by Good Housekeeping, she won the National Indie Excellence Award in 2012 for Finding Emma as well as the USA Book News Award for The Word Game in 2015.

https://www.amazon.com/Forgotten-Ones-Novel-Steena-Holmes-ebook/dp/B074QP3V2Z
Gary Morgenstein

wrote the book for the critically acclaimed off-Broadway rock musical The Anthem, as well as the sci-fi musical Mad Mel Saves the World. His dramatic works range from A Tomato Can't Grow in the Bronx to Right on Target, Ponzi Man and Saving Stan. An accomplished novelist, Morgenstein's literary works include the upcoming science fiction-baseball novel A Mound Over Hell, set in 2098 following America's defeat in World War Three.


https://www.amazon.com/Gary-Morgenstein/e/B001HPDGEO

Edward Willett


Willett is now the author or co-author of more than 50 books, ranging from computer books and children's non-fiction books to science fiction and fantasy for both adults and young adults. Willett is a professional actor and singer who has performed in dozens of plays, musicals and operas in and around Saskatchewan, hosted local television programs and emceed numerous public events.

https://www.amazon.com/Edward-Willett/e/B001IR1LL6/



Scott Moses,

Author of Between Truth and Eternity.


https://www.amazon.com/Between-Truth-Eternity-…/…/B07444F2Q4


Break Music by Ghost Season

Track: Fade Away Album: Like Stars In A Neon Sky


Ghost Season is a high energy Alternative Metal band from Athens, Greece.
Formed back in July 2013, Ghost Season was an idea spawned by Dorian Gates (bass). Within weeks Nick Christolis (guitar) joined to complete Dorian's vision.
The purpose was to create fresh, new material in patterns of Hard Rock and Alternative Metal music.

www.ghostseason.com

Andy Zach

Author of Zombie Turkeys and My Undead Mother-in-Law.

Special Guest: Dr. Wesley Britton
https://drwesleybritton.com/books/
As well as being an author of 6 scifan novels and non fiction TV spy books.
Wesley Britton has written over 500 music, book, and movie reviews. He was co-host of online radio's Dave White Presents.
Dr. Britton earned his doctorate in American Literature at the University of North Texas in 1990.

Edward Willett

is the author of more than 50 books of science fiction, fantasy, and non-fiction for adults, young adults, and children. He has won numerous awards for his work and has also worked in the field of journalism. Edward hails from New Mexico but now resides in Regina.


https://www.amazon.com/Edward-Willett/e/B001IR1LL6


Suzi Vadori


is an Operations Executive by day, writer by night. The Fountain is her debut novel for young adults and is the first book in a trilogy being published by Evil Alter Ego Press. The Fountain has been short-listed for a 2016 Aurora Award for Best Young Adult Novel.

https://www.amazon.com/Suzy-Vadori/e/B01MQLI1M0/


Laura Lovett


An accomplished author in the academic and business world, Laura pursued her love of creative writing to pen her first novel, Losing Cadence, a psychological thriller that launched in April 2016. Losing Cadence was written over many years as Laura juggled school, work and family, but she made time to pursue her passion for writing. The sequel to Losing Cadence is being targeted to release in November 2017, and Laura's dream is to see both become movies.

Featured Music Artist

PYRAMIDS ON MARS

Kim Howe

K.J. Howe is the executive director of ThrillerFest, the annual conference of International Thriller Writers. A three-time Daphne du Maurier Award winner, she completed her MA in Writing Popular Fiction at Seton Hill University.

She is an avid traveler who has raced camels in Jordan, surfed in Hawaii, and dove with the great whites in South Africa..


https://www.amazon.com/Freedom-Broker-Thea-Paris-ebook/dp/B01KTS4ZLW

Kelly Charron

is the author of YA and adult horror, psychological thrillers and urban fantasy novels. All with gritty, murderous inclinations and some moderate amounts of humor. She spends far too much time consuming true crime television (and chocolate) while trying to decide if yes, it was the husband, with the wrench, in the library. She lives with her husband and cat, Moo Moo, in Vancouver, British Columbia.


http://kellycharron.com/


Music by New Clue

Nostalgic Metal Reborn – As formed in the very late '80s and after about 6 years, went our separate ways. The reformation of yesteryear's "NoClue" into today's "NewClue", has gained awards, a record contract & release of our new EP – "Mystic Winds" on Unable Records
S.E. Anderson


She's lived pretty much her entire life in the South of France, except for a brief stint where she moved to Washington DC, or the eighty years she spent as a queen of Narnia before coming back home five minutes after she had left. Currently, she goes to university in Marseille, where she's studying Physics and aiming for a career in Astrophysics. When she's not writing or trying to science, she's either reading, designing, crafting, or attempting to speak with various woodland creatures in an attempt to get them to do household chores for her.


Amazon - http://bit.ly/SEAnderson
Facebook - http://bit.ly/SNKKYT
Reading - http://bit.ly/SNKKYT

Music by

Jean Cabbie & The Secret Admirer Society


https://open.spotify.com/album/6N2rJ0N9G0VZr5j6HEQ6ck


Jean Cabbie & The Secret Admirer Society is an alternative rock group based in San Juan, Puerto Rico.

Jean Cabbie & The Secret Admirer Society is comprised by Jean Cabbie (Lead & Backing Vocals/Rhythm Guitar), Eric Cabrer (Lead Guitar/Backing Vocals), Jacob Javier Rodriguez (Bass Guitar/Backing Vocals) and Marcos Rivera (Drums/Percussion).
Suzanna J. Linton

grew up in the in and around Holly Hill, South Carolina. Her mother taught her to read at a young age, introducing a lifelong love of books and made her want to write stories of her own ending in her graduated from Francis Marion University with a Bachelor's in Professional Writing. Suzanna lives in Florence, SC with her husband and their pets.

www.amazon.com/Suzanna-J.-Linton/e/B00IC9Y0BQ




Music by Ghost Season


Ghost Season is a high energy Alternative Metal band from Athens, Greece.
Formed back in July 2013, Ghost Season was an idea spawned by Dorian Gates (bass). Within weeks Nick Christolis (guitar) joined to complete Dorian's vision.
The purpose was to create fresh, new material in patterns of Hard Rock and Alternative Metal music.


www.ghostseason.com


Aaron-Michael Hall Best selling author, Aaron- Michael Hall, writes classic epic fantasy with a grimdark edge and science fantasy romance. Since August 2015, she has written nine full-length novels and published five. Her first novel, The Rise of Nazil has won numerous reader awards and is an Amazon bestseller.
https://aaronmichaelhall.com/
Sheri-Lynn Marean

Living in western Canada with her husband, kids, dog, cat's and chickens, Sheri surprised more than a few people when she decided to write a book. Having grown up riding and working with racehorses, drawing and selling animal artwork, it was a big change. Sheri fell in love with reading at age twelve when she read The Black Stallion series by Walter Farley. One day, after nearly tossing an unsatisfying book out the window, she decided to write her own story, with characters doing what she wanted them to do. They came to life in her head and Sheri never looked back
This show's break music is by Maheekats.

The song is called Dance of 1000 Fools.

Haunting dream goth. The group's sound is characterized by its surreal lyrics, lush vocals, edgy post–punk, psychedelic and progressive influences and use of sonic experimentation.
Established in 1999, Craig plays drums and bass. Clara plays guitar and sings. They both are dedicated to writing ethereal melodies and poetic lyrics which give the music its unique foundation and soundscape.
https://maheekats.bandcamp.com

Joe Compton

Writing has always been a passion. Right out of school Joe joined the Marines and while serving his country, wrote the first draft of Amongst The Killing. When Joe got out he began pursuing his writing dream in Denver. He got an agent and they actually got an offer from a publishing company. Alas though they wanted to groom this manuscript toward a movie of the week theme and was looking to change the entire concept. Joe didn't want to go along with those plans and walked away. Joe returned some 10 years later to self-publish, Amongst The Killing. He also formed the online platform GoIndieNow.

https://www.facebook.com/nevermindfineprint/
Janet Kole

graduated from Bryn Mawr College before going on to receive her master's degree from New York University and law degree from Temple University's James Beasley School of Law. She practiced law for 30 years before retiring in 2010, but remains active in the American Bar Association. Janet has written many books and articles on legal issues, but has been a fan of mystery fiction her whole life. After she retired, Janet decided to write novels based on her legal experience. When not wintering in Florida, she resides in both Pennsylvania and Maryland.

Author D.D. Shaw

adores all things romance and truly believes in lust at first sight. When she isn't busy writing or reading, Dawnee is an avid blogger and enjoys design and video games with her amazing four children.




https://www.amazon.com/D.D.-Shaw/e/B018GKLAZ4

Victoria Saccenti

A native of Cuba, Victoria grew up in the nucleus of the prestigious Alonso family, founders of the National Cuban Ballet.


She is the author of Destiny's Plan and Destiny's Choice, books one and two of the Destiny's Series, and a contributor to The Ultimate Guide to Dorothy Dunnett's THE GAME OF KINGS, by Laura Caine Ramsey. She is a full-time moderator at Outlander Book Club www.freeforums.org , a member of the Romance Writers of America, Women's Fiction Writers Association and the Florida Writers Association.

https://www.amazon.com/Victoria-Saccenti/e/B013H2XYPK

www.victoriasaccentiwrites.com


Mackenzie Flohr

is the author of The Rite of Wands, a young adult fantasy.
Mackenzie grew up in the heartland of America, chasing leprechauns and rainbows and dreaming of angels. Her parents nurtured a love of fantasy and make-believe by introducing her at a very young age to the artistic and cultural opportunities that the state of Ohio had to offer.

Yet it wasn't until she was on a trip to Indiana, viewing a Lord of the Rings exhibit, that the innermost desire of her heart became clear to her. She wanted to write a fantasy of her own.

Amazon: http://bit.ly/2n3xCgG

Facebook: https://www.facebook.com/MackenzieFlohrAuthor/

Virginia Johnson

(Author & PA)

Virginia is a mom to two beautiful children and resides in Minnesota. Any spare time is spent watching TV, reading, facebooking and spending time with friends. She's married to Thai Preyer PA yet owned by Kyle Perkins as his PA.
Needing to know the story of a random homeless man that she encountered on a freeway exit ramp, was the only reason she began writing in the first place.
As a co-owner of The Indie Book Channel on YouTube, the opportunity to help others experience books and events that they otherwise couldn't has helped her to share her passion for the Indie Community.
https://authorvirginiajohnson.com


Switchblade City

is an independent rock band based in the Midlands, England.


Delivering hard hitting original rock and roll, SwitchBlade City were formed in the summer of 2015 and since then have made themselves well established.


SwitchBlade City are continuing to turn heads with their music and electric stage performances

https://youtu.be/MtR0WpcPfxc



Kelly S. Marsden

Kelly S. Marsden grew up in Yorkshire, and there were two constants in her life - books and horses.
Graduating with an equine degree from Aberystwyth University, she has spent most of her life since trying to experience everything the horse world has to offer.

She writes Fantasy stories part-time. Her first book, The Shadow Rises (Witch-Hunter #1), was published in January 2013, and she now has two successful series under her belt.

Maria Elena Alonso-Sierra


Maria Elena Alonso-Sierra is a romantic suspense author with a unique point of view. Her adventure novels take place in locales across Europe and the United States, reflecting her international upbringing and extensive time as a global traveler. In her duology, The Coin and The Book of Hours, her characters, Gabriela and Richard, walk the same paths as their creator, though her life was never in so much danger. http://ow.ly/Z4GTN


Angel Vosvick- Waggoner


From story dabbler in the 1980's to published author as of July 2013, Angel M. is a multi-genre fictional author. To date, she has published The Keeper Book 1 and Underwater City Book 2 of an adventure/fantasy series and Pawper to Pedigree, a dog comedy. In between her day job, family, and writing, Angel M. uses her humor to help those wanting to pursue a writing career on the Lessons Learned page of her website where she posts the good, the bad, and the ugly sides of what comes after you've written your manuscript. https://www.amazon.com/Angel-M./e/B00H8C5JZ4


---
---