An Inter-Active Radio Show

About Visual Art & More

New Shows 3rd Wednesdays 2PM EST / 11AM PT

Encore Broadcasts every Friday 9PM EST / 6PM PT

DOWNLOAD PAST SHOWS BELOW
Some words from host: John Francis Peters

I believe I paint to help preserve the beauty of nature. My creative process would not be possible without this clear, meaningful purpose. I guess you might say, this is my spiritual trip, to which I am totally committed. The images of my paintings begin in my mind. They appear as a blend of memory (beautiful places I've experienced) and imagination. After a few years, the image calls me to the point that I begin to slowly and methodically, bring the painting out onto the canvas. When the calling ceases, the painting is born.

Nature is my guide and the vehicle for my creation.
This Is Interactive Radio!

We invite you to view the art

we are discussing

click
Listen To Past Shows Free 2 ways to listen
1. Click show date to "Stream" show...or...
2. "Right Click" on show date then select "Save Target As" and a copy of the show will download to your device free that you can then play repeatedly anytime.

---
Opening/closing music: "Just A little Drum Along" Mitchell Walker http://www.didjetellus.com/music/

Jianda Monique Interviews John.

Jianda discovered the art of John via note cards of his art he was selling in coffeehouses in San Diego.
At that time she was working at MP3.Com in public relations within the company.
This interview was recorded at that time in the MP3 studios.

Jianda is an artist. Singing, prose, poetry and various other mediums.

Please check out Jianda and her art; www.jiandamonique.com
Opening/closing music: "Just A little Drum Along" Mitchell Walker http://www.didjetellus.com/music/

Special Guest: Bernie Taylor

The hero's journey monomyth is at the core of stories worldwide among indigenous peoples, the ancients, and our modern society. Before Orion: Finding the Face of the Hero ó explores a deeper root for this monomyth by looking at how hunter-gatherers viewed themselves within the natural and spiritual worlds through Paleolithic cave art from 40,000 years ago. Biological Time author and naturalist Bernie Taylor proposes that select cave paintings are fundamental pieces in the human journey to self-realization, the foundation of written language, and a record of biological knowledge that irrevocably impacted some of the artistic styles, religious practices, and stories that are still with us. Taylor addresses a profound archaeological elephant in the room by opening up an uncharted place in our history, which points to the cultural ancestors of mankind. Before Orion will change the idea of who you think you are.
Special Guest: Artie Kornfeld

Co-creator, Producer, and Promoter of the Woodstock Festival 1969 "The Greatest Peaceful Event in History"...Time Magazine
Artie was instrumental in getting the event filmed, a powerful creation of the deep, magical and spiritual musical performances.

John introduces a new painting: "Garden Of Nature"

Repeat of the Herb Gart interview. John was a close friend of Herb who passed away Sept. 12, 2017.

Opening/ending music by Mitchell Walker www.didjetellus.com
John talks about his paintings

PEACEFUL VALLEY and WINTER WOODS.


John introduces his listeners to

America's Newest Bluegrass Music Sensation:

EmiSunshine,

Singer, Songwriter


East Tennessee native, EmiSunshine gained national attention at the age of nine when a video of her singing Jimmie Rodgers "Blue Yodel No. 6" at a local flea market went viral. That exposure led to an appearance on The Today Show, followed by touring engagements from coast to coast, as well as half-a-million followers on Facebook. Emi and her family band have performed on the Grand Ole Opry multiple times and have opened concerts for Loretta Lynn, Willie Nelson and Jason Isbell, just to name a few. She's also a veteran of national music festivals like Austin City Limits, MerleFest, Stagecoach and Marty Stuarts' Late Night Jam. A fourth generation musician, Emi first sang in public at a friend's wedding at the age of four, and now at age 12, she just released her fourth album, "American Dream," continues to tour the country, and you may have seen her recently in a national TV commercial for Facebook Live which debuted during the CMA's.


(Photos: Top - Emi, Bottom: Emi with her Dad)
---


1) John talks about his painting "The Point"


2) Guests: Musical Group: The Buckeye Politicians
www.buckeyepoliticians.com


Songs played from their new cd SOMEONE LIKE YOU
"When I Think About You"
"Can't Stop Loving You"


3) opening music: "Just A little Drum Along"
Mitchell Walker
http://www.didjetellus.com/music/
---
John discusses his painting "Torrey Pines"

Guest: Gloria Maria Strassburger

Author of Palm Trees In The Snow

A story of a young girls solo exodus

(Operation Peter Pan) from Cuba in 1961.

www.palmtreesinthesnow.com


Featuring the music of Combo Libertad - Traditional Cuban Music,

www.combolibertad.com
---
Show #11 February 17, 2016

John talks about his painting "IRIS".

Guest: Honor Finnegan, New York City Folk Singer and Songwriter.
www.honorfinnegan.com

3 songs from her CD are played: "Movie Star", "Swimming", "Take Me".

opening music,,,
"Just Alittle Drumming" Michell Walker
www.didjetellus.com
---
Raelee Nicole singer/songwriter
song "TRUTH" from the album "ANSWERS"
www.raeleenicole.com


Mitchell Walker musican/producer
"Just Alittle Drum Along"
"Uranus"
www.didjetellus.com
---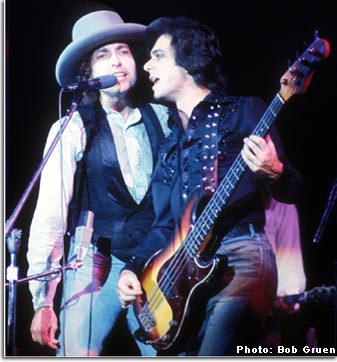 Guest: ROB STONER (musician)
www.robstoner.com
Rob sang and played guitar, bass and piano on many recordings, including "American Pie" by Don McLean. In 1975, Bob Dylan hired Rob as his bandleader and opening act for the Rolling Thunder Revue. He played and sang on several Dylan albums, including Desire, Biograph, Hard Rain, Live at Budokan and Live 1975, while touring with Dylan.

He also became the first non-Southerner to release an album on Sun Records. His compositions have been recorded by Link Wray, Johnny Winter, Shirley Bassey, Robert Gordon, and others. Rob has co-written three off-off-Broadway musicals, all of which were staged and produced in New York City. He now lives in Rockland County, NY, where he remains active on the music scene.

---
Guest: ED FREEMAN
Producer Don McLean's Album "American Pie".
Producer/Arranger for Allman Brothers, Carly Simon, Tim Hardin, and Tom Rush.
Fine Arts Photographer, artist, photographer, producer, arranger, and author.
Author: (photography) "Desert Realty",,,"Urban Realty".
Music by Roxy Dawn: Nobody Knows I'm In Here and Couldn't We Just Be Friends

---
Guest: SUSUN WEED

www.susunweed.com http://www.herbshealing.com/Wise-Woman-Center.htm

Susun Weed is an American herbalist, author, and director of the Wise Woman Center located near Woodstock in New York State. She is known for her writing and teaching of what she describes as the "Wise Woman Way" of herbalism. Ms. Weed is the author of the Wise Woman Herbal Series. She believes Herbal Medicine is People's Medicine.

---
Guest: TIM BESSELL, artist, surfboard creator
www.timbessell.com


Tim Bessell is one of the top surfboard creators.
Surfboard champions in oceans around the world use his boards.

He has obtained the rights from Andy Warhol Foundation to have Andy's paintings on limited edition Tim Bessell surfboard creations.

Opening Music: "Just A little Drum Along", Mitchell Walker http://www.didjetellus.com/music/

Music Show #6

1st song: "JUNGLEWAVE"
Artist: Tim Coffman
(c) 2004 written by Tim Coffman, RollTop Music, All Rights Reserved.

2nd song:

"E-Z RIDERS"
Artist: Tim Coffman
(c) 2004 written by Tim Coffman, RollTop Music, All Rights Reserved.

Tim Coffman Music Info: http://www.rolltopmusic.com/
---
ROBERT MARGOULEFF

is an American record producer, recording engineer, electronic music pioneer, audio expert, and film producer. He was an early creative resource at Andy Warhol's "factory" eventually co-producing Ciao! Manhattan.

Most noted for his work with electronic music synthesizer (TONTO) programming for Stevie Wonder (beginning in the 1970s) for award-winning albums including Music of My Mind, Talking Book, Innervisions, Fulfillingness' First Finale and Jungle Fever, all projects which featured Margouleff (with collaborator Malcolm Cecil) as associate producers, engineers and synthesizer programmers. They won a Grammy for engineering the album Innervisions.

He is the founder of Safe Harbor Pictures...Voyaging with the most beautiful and storied tall ships on the seas today, with state-of-the-art film and video productions and multi-media content that will focus on the personal lives, stories and experiences of todayís sailors and the shipsí missions they fulfill. www.safeharborpictures.com

Music on today's show from: Mitchell Walker "The Shaman's Dance" www.didjetellus.com

and "Sweet On You" by the late Roxy Dawn (discovered by Bob Dylan)

This show's painting: "Visitation" Art Room 2 www.JohnFPeters.com
---
KEN CAILLAT www.kencaillat.com
Grammy winning record producer, father/producer Colbie Caillat

Author of the book: "Making Rumours: The inside story of the classic Fleetwood Mac Album"

http://www.amazon.ca/Making-Rumours-Inside-Classic-Fleetwood/dp/1118218086
Also Featuring Music by the late Roxy Dawn (discovered by Bob Dylan)
for more info: contact Herb Gart at yes@therainbow.com

---
Featured Painting: Chanting River @ Art Room 3 at www.JohnFPeters.com
Special Guest: Bart Friedman: one of the 1st Video Artists..

member of Videofreexs... 1st video pioneers/pirate tv station.
. www.bartfriedman.com

Theme Music: Contest Song #3...from the album Hear the Beat by Blackfoot Confederacy courtesy of Canyon Records. www.canyonrecords.com All Rights Reserved

"Take Me Down To The River"
Tim Coffman http://www.rolltopmusic.com/

---
Art Room 1 at www.JohnFPeters.com and
Special Guest Herb Gart, Entertainment Manager
Link for Herb Gart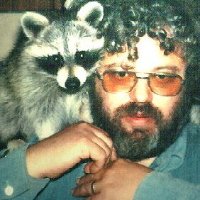 ArtistFirst Radio marks the passing of Herb Gart, (9/12/2017) the manager of many major music acts since the 1960s. Gart started in the entertainment business in 1962 and continued to discover new talent for the next forty years. Some of Gartís clients include Bill Cosby, Buffy Sainte-Marie, The Youngbloods, Jesse Colin Young, Peter Tork, Don McLean, Andy Breckman, Ashley Cleveland, Felix Pappalardi, Charlie Daniels, Janis Ian, Roy Buchanan, Mississippi John Hurt, Sugar Blue, Brooks Arthur, Tim Hardin, Ed Begley Jr., Karen Harvey, Roxy Dawn and Tony Bird. At the beginning of the new century 15 years ago, many organizations and media listed their Top 100 songs of the 20th century. Four of Gartís records were on almost all the lists. "American Pie" by Don McLean was in the Top 10 on all lists, and McLeans hit "Vincent" was also in the Top 100. "At Seventeen" by Janis Ian made most lists and "Get Together" by The Youngbloods was in the Top 100 on several lists.
---
Art Room #1 at www.JohnFPeters.com
---