ArtistFirst Radio Welcomes Our Newest Show!
New Shows 4th Mondays @ 7pm All Past Shows Below

---

Sharing my passion for writing and pets. I truly believe there are few experiences in life more compelling than saving the life of another being. Pamela Foland
---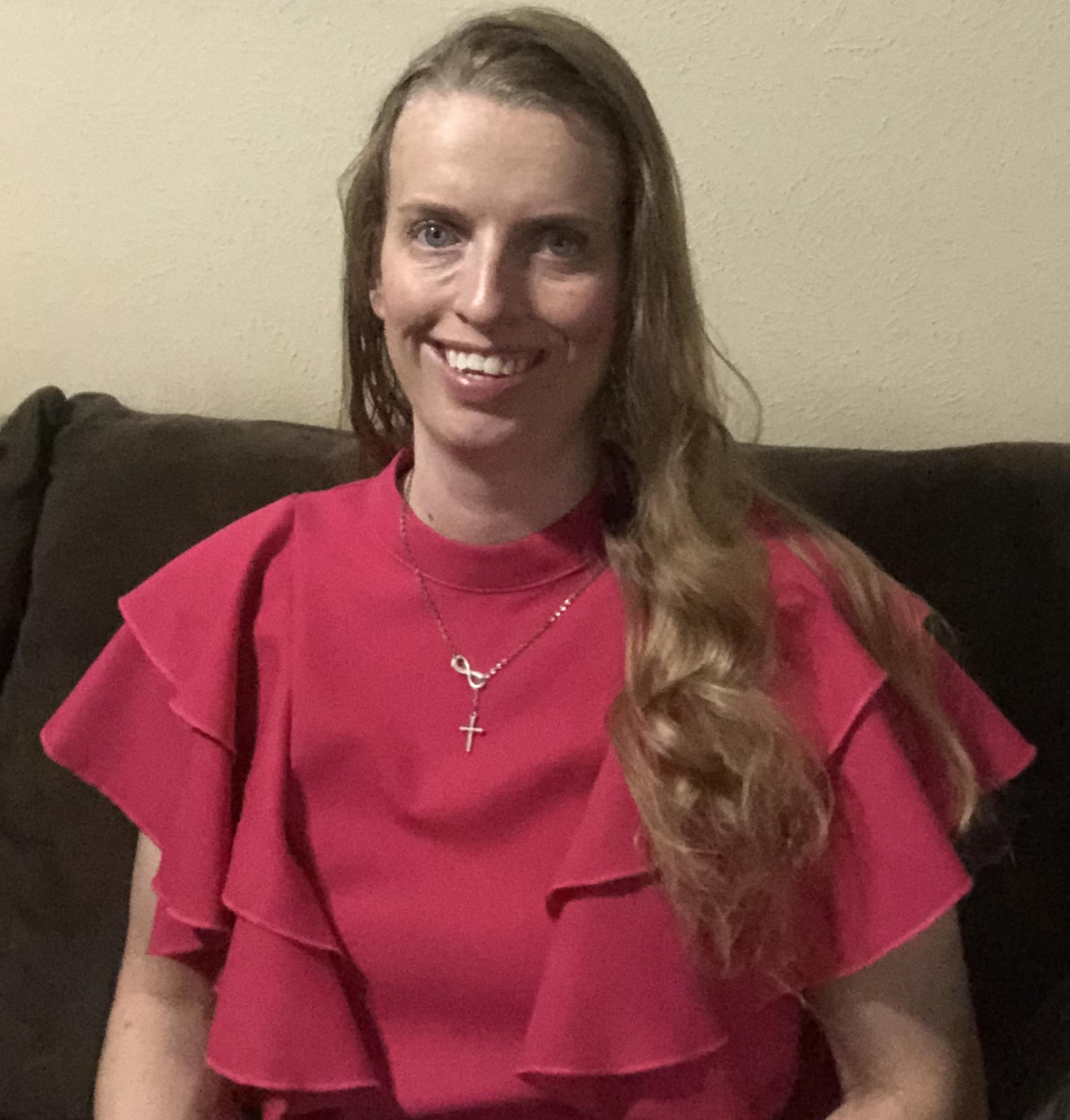 Host Pamela Foland
Pamela Foland grew up in Plano, Texas. Her love of animals started at a very young age. Even though she was surrounded by a house of pets, Pamela was determined to help every animal she saw. As a child, she was constantly bringing home stray dogs, and injured birds. As she entered high school, her love of animals was combined with her growing love of science. She enjoyed her science classes so much that every year what she wanted to study in college changed. Since Pamela knew she wanted to work with animals after college, she decided that a Biology degree would be best for her. She graduated from the University of Texas at Dallas with a Bachelor of Science degree in Biology and a minor in Business in 2005. For the ten years after college, Pamela worked at pet hotels as a dog trainer and pet CPR and first aid class instructor. She remembers this time fondly since Pamela was surrounded by pets and pet-lovers at a job that didnít feel like work. It has been her own house full of pets that has inspired Pamela to start writing her book series. Pamelaís middle grade fiction series, Megan World, is based on her own cats. Six years ago, Pamela found and raised an abandoned litter of day-old kittens. This experience was so incredible, that Pamela started her Meganís World series by having thirteen-year-old Megan learn about pet care by bottle raising her own abandoned litter of kittens. Pamela hopes that younger readers will enjoy the stories of Megan and the pets she cares for as well as learn about what it takes to have a pet. Pamelaís picture book series, Sonny the Wonder Dog, is based on her real-life dog, Sonny. In his short nine years of life, Sonny shared an incredible bond with Pamela. The only trick Sonny loved to do was his reading flash cards. Pamela was able to teach him words, numbers, shapes, colors and even physic equations. Since Sonny passed away, Pamela has developed the Sonny the Wonder Dog series to explain why Sonny was so smart- he just had to be an alien from another planet. Pamela truly believes there are few experiences in life more compelling than saving the life of another being.
www.pamelafoland.com www.facebook.com/authorpamelafoland www.twitter.com/pamelacfoland www.instagram.com/pamelafoland

BOOKS BY PAMELA
PAST SHOW ARCHIVES/PODCASTS
2 Ways to listen to past shows:
1. Click DATE to "Stream" show (it will play like the radio) or . . .

2. "Right Click" on DATE then select "Save Target As" (or similar "Save Link" etc.) and a copy of the show will download to your device which you can then play anytime.
---
Join me for this two part show. In the first part I will talk about how to introduce a new cat or dog to your existing household. In the second part I will talk about how to introduce your pets to a new person in the house.
The Consistency Show
During this show I show you how important consistency is in every aspect of your life. Consistency is important in your role as an employee, child, parent and friend.

Lost Pets
I will be talking about how to find your lost pet and what to do if you find someone elseís pet.

CATS
Pamela and Zman compare notes about their many years of experience with CATS.
Special Guest: Joann Wagner

Joann Wagner is the author of the Sir Pigglesworth Adventure Series.
Find out about her wonderful childrenís book series.
Tough week in the Texas Polar Vortex but we got through it!
Also: Anthropomorphism. The attribution of human traits, emotions, or intentions to non-human entities like cats and dogs. Today I talk about how and why I use anthropomorphism in my writings.
All About Cats

Synopsis: Join me as I talk about one of my favorite subjects cats! I will list famous people who are famous cat lovers and go over a list of ways that cats show their affection to people.
New Years Resolutions

As I was thinking about the end of the year and what I wanted to accomplish next year, I started making writing goals.

I began searching for new writing techniques and found a list of famous author habits.

So join me in talking about New Years resolutions.
I will be talking about the holidays in this two-part show.
First, I will explaining how to use the holiday time to increase your imagination and creativity.
Second I will be talking about how to help keep your pets safe.
What pet should I get my child?

I will be going through the common pets that children often ask for. I will be discussing the level of care that each requires and some pros and cons of each. I will also be sharing some stories that I have learned growing up in a house of pets and now having a house of pets of my own.
Special Guests: Jolie and Sonny

Jolie and Sonny are both country music singers with multiple albums out. They have been working at Cook Childrenís hospital since 2006 and now have started their own nonprofit Music Heals Network. Hear all about their plans for Music Heals Network when they join me on the air. To learn more about Jolie and Sonny visit www.musichealsnetwork.org www.jolieandsonny.com
Keeping my imagination sharp

Iíll be talking about how I keep my imagination sharp and active for all my writing.
Adopting Pets During Covid19

Join me as I talk about the information I learned about how COVID 19 has affected pet adoptions and the animal shelters across America.
With so many people still working from home, I will also be talking about how to acclimate a new pet into your household.
Special Guest: Susan Bernard
Voiceover Artist
What I've Learned from Ghostwriting
Join me on Memorial Day to learn about this new opportunity Iíve found since Covid 19 started. Iíve started offering gigs on Fiverr.com. The gig Iím most excited about is ghostwriting other peoples books. Listen to the show to find out all Iíve learned form my ghostwriting gigs.
Heat stroke prevention and games to play with your pets

Join me for this show where Iíll start off talking about preventing heat stroke in dogs. Iíll discuss what to watch for, ways to prevent it, and how to help your pet recover from heat stroke. In the second half Iíll be talking about simple games that you can play with your pet using things you already have in the house. Iíll give you ideas for games for dogs and cats.

Special Guest: Carol Huang
will join me from Spay Neuter Network. Learn about this local non-profit, whose mission to ensure every pet owner has access to spay/neuter services and preventive care for their pets. Spay Neuter Network is active doing many different events and fundraisers in the DFW area and has numerous resources to help educate people on pet care. Find out more at: https://spayneuternet.org/

Pet Sitting

After 10 years of being a dog trainer and doing pet sitting, Iíll share with you what Iíve learned about pet sitting. Iíll be talking about skills pet sitters need to have as well as how pets behavior change when their owners arenít around.


My Writing Process
Synopsis of the show: Find out the steps I take to write each book from
the initial idea to the final product. Learn about writing habits that
I've had most of my life that has helped me in my writing process now.


Hear the First Show!
Hear Pamela as a guest on Authors-First (Click Name)
PAMELA FOLAND Author of Megan Saves The Kittens
PAMELA FOLAND Author of Megan's Journal
PAMELA FOLAND Author of Sonny From Outer Space
PAMELA FOLAND Author of the Megan's World Book Series
---
RETURN TO ARTISTFIRST RADIO HOMEPAGE