RETURN TO ARTISTFIRST RADIO HOMEPAGE
ARTISTFIRST IS THE FEDERALLY REGISTERED TRADEMARK OF ARTISTFIRST, INC.
Listen LIVE in 3 Different Formats
2. Click for OGG Stream (best sound for music)

3

. Android Phones Click Here
Most non-Android cell phones can use MP3 and OGG links above. Android link also works on most cell phones of any make.
FOR PAST SHOWS & PODCASTS SEE BELOW
ARTISTFIRST RADIO WELCOMES OUR NEWEST PROGRAM!
NOON EASTERN TIME EVERY FRIDAY
---
Hi, Hello, How are ya? Welcome to "FlashBack with Wes Britton.
FlashBack are lively, surprising interviews with entertainment insiders - from actors to musicians to comedians to writers to comic book creators to experts in all manner of entertainment history!

With co-host (ArtistFirst's, own, Karina Kantas, host of the Author Assist show), Wes and Karina have talked with James Bond himself, George Lazenby, actors Loretta Swit, Jamie Farr, Trina Parks, Walter Koenig, Michael Learned; Musicians like Geoff Downs (Asia), singer Ron Dante, and singer/organist Felix Cavaliere from The Rascals.

We interview the most engaging celebrities ready, willing, and able to share their inside stories with y'all on ArtistFirst Radio! C'mon board!
---
About Your Host Dr. Wesley Britton
is the author of four non-fiction books, Spy Television (2003), Beyond Bond: Spies in Fiction and Film (2005), Onscreen and Undercover: The Ultimate Book of Movie Espionage (2006), and The Encyclopedia of TV Spies (2009). Starting in fall 2015, his science fiction/ mystery/ espionage series, The Beta-Earth Chronicles, debuted with the ground-breaking The Blind Alien. Throughout 2016 to 2019, 4 sequels followed, including The Blood of Balnakin, When War Returns, A Throne for an Alien and The Third Earth.

Return to Alpha is Wesley's first stand-alone novel and Alpha Tales 2044 is his first collection of Beta-Earth short stories. Then Behind Alien Lines came, and his latest collection Hammerhead is a spy-fi.

Britton earned h doctorate in American Literature at the University of North Texas in 1990. From 2007 to 2015, he was co-host of online radio's "Dave White Presents" broadcast over KSAV.org. Before continuing with his own show, FlashBack, where Wesley interviews authors, musicians, actors, and many entertainment insiders.
---
SHOW ARCHIVES/PODCASTS
Listen to past shows below. 2 Ways to listen:
1. Left Click date to "Stream" show (it will play like the radio) or . . .

2. "Right Click" on date then select "Save Target As" (or similar i.e. "Save Link As" etc,) and a copy of the show will download to your device which you can then play anytime.
---
The Blues is Alive and Well,
Kickin' and Cook The Blues is Alive and Well, Kickin' and Cookin' on this week's "Flashback with Wes Britton"
First up is piano player Mitch Woods touting his new Friends Along the Way, a two-disc collection of duets and trios with friends like Van Morrison, TajMahal, Elvin Bishop, Charles Musselwhite, Ruthie Foster, Marsha Ball, John Lee Hooker, Cyril Neville, James Cotton, John Hammond, Maria Muldar . . . and more. Need I say anything else to whet your appetite?

Then, the Queen of Blues Guitar, Joanna Conner, tells you all about her hot new Best of Me disc with stories to tell about her years in Chicago, on the road, in the studio, and yes, we play you a few samples.
Billy J. Cramer concludes our deep dive into "The British Invasion" this Friday on online radio's "Flashback with Wes Britton!"
If you're a Baby Boomer and dug the rock of 1964, then Billy J. Cramer isn't a new name to you. He had huge hits like "Do You Want to Know A secret," "Bad to Me" and "Little Children," many given to him by Liverpool buds John Lennon and Paul McCartney. It was Beatle John who suggested Billy add the J. to his name-in honor of his new son, Julian. Billy worked with George Martin and championed his late manager, Brian Epstein, until Brian was finally inducted into the Rock and Roll Hall of Fame. It was then Billy's seriously cool album, "I Won the Fight" was released. Hear all sorts of first-hand British Invasion stories.



Part 2 of Flashback with Wes Britton's tribute to the British Invasion

continues with two gents who were there-Peter Asher and drummer Andy White! Peter is best known for being half of the hit-makers, Peter and Gordon, who were given chart-toppers by Liverpool buds John and Paul (McCartney lived with Peter's sister in the Asher home), being managed by Brian Epstein, produced by George Martin, and then a manager/ producer himself for folks like James Taylor and Linda Ronstadt. Hear more Beatle connections when you learn George Martin called on drummer Andy White for the Beatles first recording session. Martin wasn't yet convinced Ringo could do the trick. So it's Andy you hear on the first versions of "Love Me Do" and "P.S. I Love you." Andy has lots of other stories to tell like touring with Marlana Dietrich, recording for Herman and the Hermits, and especially his career in Scottish bagpipe bands.


September is British Invasion Month on "Flashback With Wes Britton!"

First up, this Fri. Sept. 1, author Gene Popa joins Wes Britton to discuss his new book, British Invasion '64 - The Year That Changed Rock & Roll Forever! In the conversation, Gene and Wes remember The Beatles, Dave Clark 5, Animals, Stones, Cilla Black—a book you don't want to miss if you love all that truly Classic Rock!

Then, our later September shows will feature vintage interviews with folks like Peter Asher (Peter and Gordon," Billy J. Kramer (The Dakotas), Jackie De Shannon, and Andy White, the drummer who played "Love Me Do, and "P.S. I Love You" when George Martin wasn't sure Ringo Starr was a good studio drummer.
Special Guest: Alan Paul

Take a deep dive into Southern blues/ rock with the Allman Brothers and Robert Jon and the Wreck on this Friday's "Flashback with Wes Britton!"


What made the Allman Brothers 1973 album, Brothers and Sisters, so special?
That's what rock journalist Alan Paul set out to answer in his new Brothers and Sisters: The Allman Brothers Band and the Inside Story of the Album That Defined the '70s. Based on many participant interviews in the Allman saga, Paul gives us a generous ride into what made that period so influential and so much more than "Rambling Man." Fun for Deadheads too. Then, Robert Jon demonstrates what a new generation of Southern rockers are doing. In particular, he's the front man for a group called Robert Jon and the Wreck who have a new rockin,' affirming, energizing CD to share with you, Ride Into the Light. We'll play two upbeat tracks from the album for ya.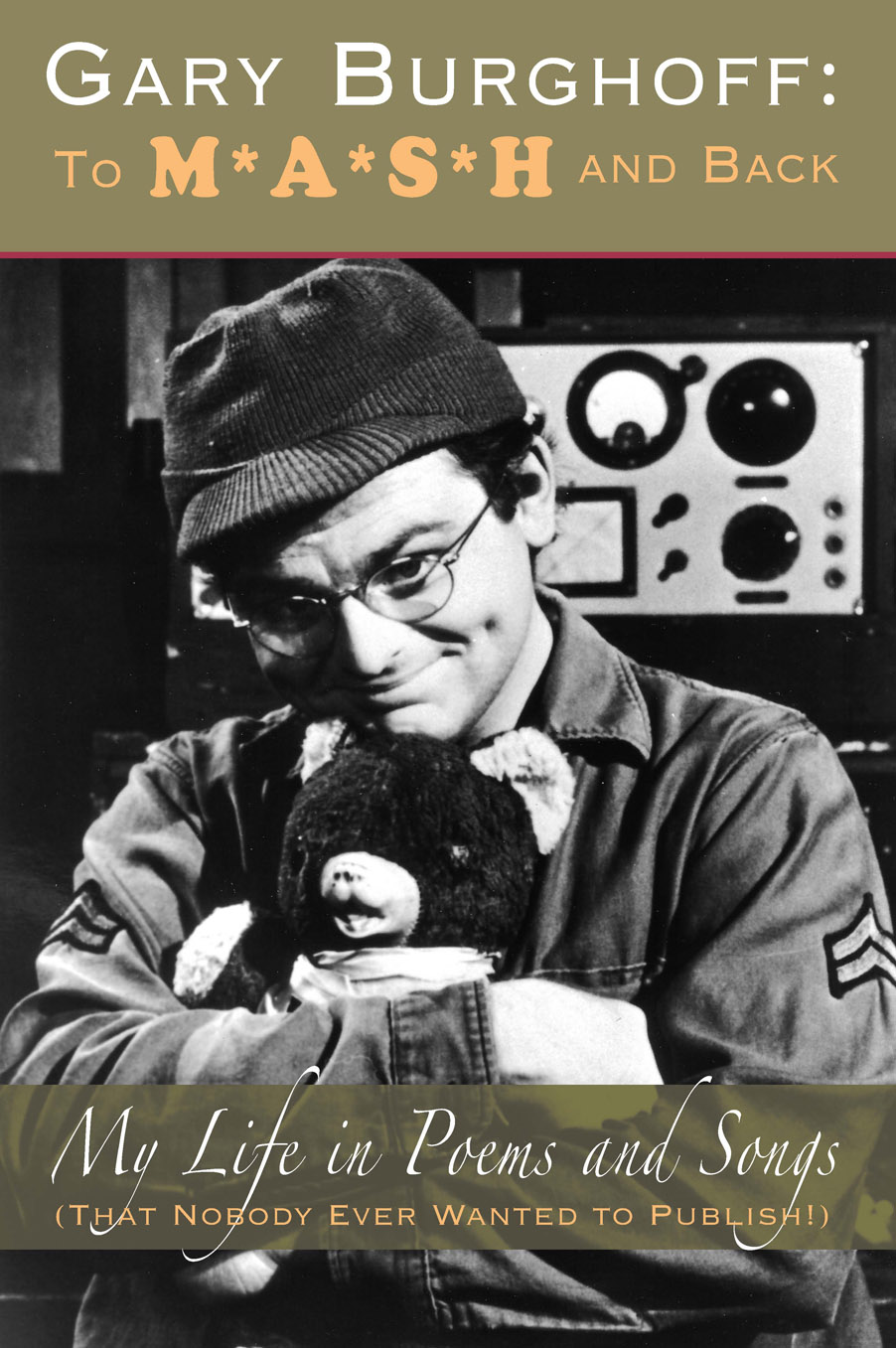 August 18, 2023 Show
Return to the 4077th on this Friday's "Flashback with Wes Britton" featuring our M*A*S*H Trifecta with—

Loretta Swit - Major Margaret "Hot Lips" Houlihan

Jamie Farr - Corporal Maxwell Q Klinger

Gary Burghoff - Corporal Walter "Radar" O'Reilly

In this very special hour and a half tribute to M*A*S*H, the stars will take you behind the scenes of the making of a TV classic, talk about their cast mates, and offer a ton of surprises. We even get Gary to read a passage from his memoir you won't hear anywhere else!
August 11, 2023 Show

Dulcie Taylor

Rekindle your '60s folk-music vibes with singer/ songwriter Dulcie Taylor as she introduces you to her newest release, Edges of Silver this coming Friday on "Flashback with Wes Britton" over the ArtistFirst radio network. Dulci not only channels a wide well of Americana influences, but her lyrics are honed by a poet who's been around and felt deeply. She shares lots of insightful stories and we play two popular samples from Edges. On, this week's "Extra" is another short reading from Wes Britton's futurist sci-fi novel, Return to Alpha. It dovetails nicely with Dulcie's "Halfway to Jesus," a comment on global warming. After the initial broadcast, the show will be archived at the ArtistFirst website for streaming and downloading any ole time you like.

The Nighthawks

Photo by Linda Parker

August 4, 2023 Show

Mark Wenner from The Nighthawks

For over 50 years, Mark Wenner has sang and played the harmonica as leader of the legendary and award-winning Nighthawks blues and roots rock band. On Friday's "Flashback with Wes Britton," Mark shares his memories about blowing harp on the road in the days before the blues got big in the late '70s, tells stories about the many greats he knew and worked with, and gets into the Nighthawks latest releases. That's 50 years of the blues and old-time rock 'n roll.
Anson "Potsie Webber" Williams

While the SAG actor's strike is ongoing, Anson can't share any stories about his Happy Days days. But a man of Anson's wide-ranging talents and interests has lots he can talk about from his marriage this year at the age of 72 to his directorial work to telling you all about his favorite charity, The Doors of Change benefiting homeless youth and the Concert of Hope supporting that organization this year.

Jeannine Bisignano

Her first interview, ever, since appearing as a stripper in 1989's Licence to Kill!Recorded before the SAG strike commenced, Jeannine Bisignano's historic interview Shares her memories of the Licence to Kill shooting set and tells Timothy Dalton stories you haven't heard before! Who should be the next film 007? Jeannine Bisignano thinks she knows and is starting her campaign here at ArtistFirst radio!
Tony Romero

First up, meet keyboardist Tony Romero of Red32, "The Space-Age Steely Dan" crossover prog-rock Band. They're gaining major critical and popular respect as their music touches on mankind's future in their dynamic debut album. What does Red32 mean? We'll tell you. What does the group predict for us all? We'll share that with you too.

Get the CD here: www.red32.bandcamp.com

Monster Mike Welch

a kick-ass blues guitarist and vocalist who got his nickname from a gent named Dan Aykroyd some 30 years ago. Since then, Boston based Monster Mike has been playing blistering leads and pumping out powerful blues vocals which we'll talk about in between to knock-out samples of his recent work!

July 14, 2023 Show

Ruta Lee

CONSIDER YOUR ASS KISSED by legendary entertainer Ruta Lee is a glittering ride through classic Hollywood history!

Ruta Lee shares many of her memories On "Flashback with Wes Britton" on ArtistFirst radio network! Ruta talks about her debut in SEVEN BRIDES FOR SEVEN BROTHERS and WITNESS FOR THE PROSECUTION. Ruta has over 2,250 TV appearances . She acted with, danced with, joked with, or sang with Frank, Dean, Sammy. And Gene Kelley. Fred Astaire. Jerry Lewis. Her longtime partner, Debbie Reynolds. For over 50 years, Ruta has been a leading light of the Thalians, an organization supporting troubled youth. On "Flashback," Ruta talks about this endeavor and you will be stirred by her tale of persuading former Soviet premier Nikita Kruschev to free her imprisoned grandmother in Lithuania.
Inaugural Broadcast:

This is a sci-fi special with two actors on two different ships.

Peter Macon

For three seasons (so far), Peter Macon played Moclan Lt. Commander Bortus on Seth MacFarlane's comedy-drama, The Orville. For "Flashback," Peter takes you behind the scenes, shares some alien makeup secrets (including an invasion of ants in his mask!), and offers some thoughts about a hoped fourth season. Plus, get some sneak peeks into next year's "Kingdom of the Planet of the Apes" and hear how you can meet Peter this weekend at the Shore Leave Star Trek con in Hunt Valley, Maryland!

John Billingsley

For five seasons, John Billingsley played Denobulan chief medical officer Dr. Phlox on Star Trek: Enterprise. For "Flashback," John will entertain you with his engaging memories of Enterprise, his favorite episodes, his love of fans and his hope that someday he'll star in an unlikely new series, "Old Fat Phlox." (That should give you a taste of his personality.)