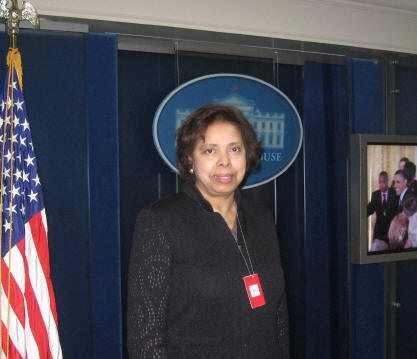 DATELINE: WASHINGTON, D.C.
Congratulations to ArtistFirst Radio Correspondent & Show host Dr. E. Faye Williams, Esq.
on her first day representing ArtistFirst Radio Press
at the White House Press Room!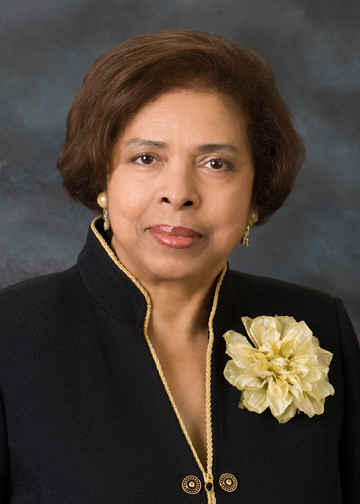 <![if !vml]>

<![endif]>
Presents
<![if !vml]>

<![endif]>
Sponsored By: The National Congress of Black Women
Click to Listen LIVE

Click to Listen LIVE
Dr. E. Faye Williams, Esq. is a lawyer, businesswoman, radio talk show host, minister, and professor who holds a B.S. degree, a Masters degree, a Ph.D., a Doctor of Ministry and a Law Degree! She currently serves as National Chair of the National Congress of Black Women and as President of Natural Health Options. Ebony Magazine lists Dr. Williams as one of the "100 Most Influential Blacks" and Ebony's "Power 150". She is a Presidential Partner, Co-Chairs "Black Women for Obama", and is a popular public speaker for groups all over the world.
It is through our struggles that we gain our victories. Dr. E. Faye Williams, Esq.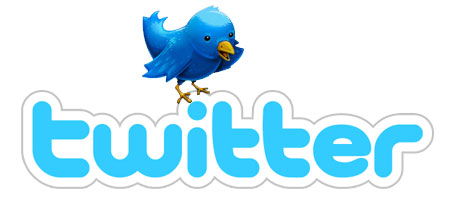 Follow Celebrating Truth on Twitter!
@ctruthproducer
Show Archives are available below for free downloading
Click Guest Name or Show date To Hear or Download Show
Ms. Cassandra Leach-Woods

Ms. Patricia Harris Henderson

| | | |
| --- | --- | --- |
| Clem Clarke | Dr. Pamela Bracey | Dr. Charlotte Baker |
| | | |

Chuck Hicks

Salute to Bernice Oden --
NCBW Member of the Week

Cassandra Hill

Dr. Art Rocker

Johnnie Scott Rice

Johnny Barnes

Flash Lowe

Adilah Barnes

Ms. Barnes is an artist, award-winning stage, television, film and commercial actor; voice-over artist; acting and writing instructor; author; theatre producer; writer's retreat proprietor; Internet talk show radio host and agent for solo artists in the college market.

Celebrating Truth producer, Clemetine Clarke joins Dr. Williams to discuss major events in 2011

Dr. Terecita Dean

Terecita Dean, DDS, NMD, FAGD, a native of Bahamas is a cross disciplinary dental practitioner – a naturopath as well as a craniomandibular orthopedic practitioner. Dr. Dean is passionate and is committed to total body wellness and healing.

Dr. Kanya Vashon McGhee

Dr. Kanya Vashon McGhee is a fascinating man. He is a man who has committed his life to learning and the acquisition of knowledge; all knowledge -- including spiritual, scientific, historic and ancient knowledge.

Ms. Evelyn Clarke

Becky Halstead

Founded her own leader consultancy company, STEADFAST Leadership, following 27 years of service in the U.S. military and her role as Executive Director for Leader Development with Praevius Group, Inc. Becky specializes in inspirational and motivational speaking, developing leader training programs, leader coaching, and mentoring, consulting and advising. She is currently authoring her first book on leadership.

Kenzie Hutchens

Interscope records recording artist
http://www.kenzieofficialmusic.com

12-05-11

Dr. Carol Ann Malizia

Dr. Malizia has maintained one of the most progressive Chiropractic practices in the country for nearly 20 years, featured in the national publication Chiropractic Economics

Angela Huffmon on
Business and Business Management

11-21-11

Dick Gregory

Thanksgiving Special

Dr. Dallas

and

Ted Terry

11-07-11

Clemetine Clark

Clemetine is the consummate entrepreneur. She now owns and operates her own governmental affairs, political strategy, fundraising and community relations firm called CMH & Associates.

10-31-11
REBROADCAST



7/5/2010

Comedian, Civil and Human Rights Activist

Mr. Othor Cain
Mississippi Broadcast Media Professional

Attorney Precious T. Martin, Sr.
Attorney ,Counsel to the Mississippi General Baptist State Convention

Vera Clemmons
Mother of Reggie Clemmons, from St. Louis, MO Reggie's case is similar to that of Troy Davis' case where there is much doubt about his guilt.

Dick Gregory

Keith Tucker

Dr. Williams is onsite at Freedom Plaza in Washington at the "Occupy DC" rally.

Brian Evans


Amnesty International

, Campaigner for the Death Penalty Abolition Campaign.

Dick Gregory

internationally renowned civil and human rights activist, long opposed to the death penalty—and just returning to Washington, DC from the funeral of Troy Davis who was executed last week.

L.Y Marlow



The award-winning author of Color Me Butterfly, a poignant and endearing true story about four generations of mothers and daughters that suffered and survived 60+ years of domestic violence and abuse: the true story of her grandmother, her mother, herself, and her daughter. Color Me Butterfly has won an unprecedented 8 awards.

Janna Pea

Janna Pea of Making Change at Walmart (www.MakingChangeatWalmart.org http://www.makingchangeatwalmart.org/ )) will discuss retail jobs and their importance for all women, and especially African American women.

Art Rocker

Sandra Wilkins

A principal in the Baltimore County Public Schools. She has been in education for fifteen years. While serving on the Auxiliary Committee of the Park West Medical Center, she served on the anniversary committee where she had an intricate role in sponsoring a concert featuring Vicki Winans. Currently, she is a student at the Spirit of Faith Bible Institute. She is also a member of the Prince George's Chapter National Congress of Black Women, Inc.

Anthony Quinones


Ella Joyce

Barbara Scott

Barbara Scott is Principal of Scott Consulting Team, a management and business-consulting firm that collaborates with organizations in the Private, Public and Non-Profit sectors to improve human capital, operations, and organizational performance excellence and effectiveness while going through growth challenges.

Dick Gregory

Mr. Derrick Johnson 

Derrick Johnson currently serves as 
State President for the Mississippi State Conference NAACP. 
Elected in 2004, he is the youngest State President in the country.


Ms. Faya Rose Sanders 

Faya Ora Rose Touré is a Harvard-educated Civil Rights 
activist and litigation attorney 
who has worked on some of the highest-profile 
civil rights cases to come before the courts

Ms. Jannette Lee

Ms. Lee has volunteered her services to her community by working with various civic groups within her community where she served as the chairperson of the Labor and Industry Committee and the Executive Board of the NAACP for five years; founder and president of the Young Democrats; member of the Poverty Rights Group, the Southern Coalition of Justice, a Consumer Advocate and Political Action Committee (PAC) member and a regular substitute teacher for the Glynn County Georgia School System.

Stacy Lattisaw-Jackson

 Beveryle Neal 

Queen Afi Gaston 

Art Rocker

Dick Gregory

Stan Braden

Ms. Gina Noel Brown

Attorney Juanita Powell-Williams

Ms. Doris Moore-Bailey

Mr. Tony Wilson

Tony Wilson AKA The Young James Brown , a name give to him personally by the Godfather of soul, James Brown. Tony is the front man of Tony Wilson and the Godfather of sould band that consists of former musicians of the James Brown Band including Jimmie Lee More bassist for Mr. Brown for 23 years along with the legendary bassist Bootsy Collins James Brown tour of 2008.

Dr. Corlis Johnson

Dr Johnson is a Pharmacist, Herbalist, Natural Health Consultant, Functional Medicine Practitioner. Dr. Johnson enjoys teaching and speaking to groups. She is available for seminars and lectures, including schools, churches, and civic organizations. For more information visit www.mynaturesdelight.com or to schedule a date email her at mynaturesdelight@yahoo.com.

Stephanie L. Jones

With her corporate career coming to a screeching halt, she began using the time to speak out about child sexual abuse and to pen the Amazon #1 bestselling book, "The Enemy Between My Legs." Although it is a jaw dropping account of the sexual abuse she endured as a child, critically acclaimed reviews have appeared in nationally circulated newspapers and magazines, and it has become a tool used to share hope and healing with sexual assault victims and survivors all over the world. Jones has appeared as a guest expert on several syndicated radio and television shows. She courageously

Mr. Dick Gregory


and

Beverlye Neal


Ayanna Gregory
Musician and daughter of Mr. Dick Gregory

Hope L. Sullivan Masters

Ms. Masters founded Future Leaders for the Advancement of Self-Help (FLASH), a clearinghouse for persons 35 years of age and younger who have a genuine interest in working in community-based organizations. She later served as Co-Director of Government Relations for OICA, and was responsible for writing legislation as it related to employment and training, as well as cultivating and maintaining relationships with all departments of the federal government.

Dr. Donna Oliver

Dr. Donna H. Oliver is the sixth president and first woman to lead Mississippi Valley State University. She is also the first African-American female president to lead a Mississippi public university. Since assuming her position on January 1, 2009, she has launched The Valley Renaissance, the institution's five-year strategic plan which is pictorially depicted by the African Adinkra symbol of a Sankofa—a bird that flies with his head facing backwards as he advances forward without getting off track.


Kahlila Alexander


Ashley Forrest

Ashley K Forrest started doing taxes in 2003 from her home. In 2009, she decided to open a store front to be available to other clients. In 2010, she started offering all financial services to local businesses at an affordable rate. In 2011, she opened her second location in Grand Haven, MI. Forrest Tax is a family owned business that prides it on being ethical to ALL clients. Our cliental range from senior citizens to corporate businesses. They enjoy helping people!

5-30-11 Show
Memorial Day-No show

Guests:

WI State Senator Lena Taylor

Click here to see Senator Taylor on MSNBC!

In April 2003, Lena Taylor won a special election in the 18th Assembly District and served in the State Assembly from May 2003 until she was sworn-in as State Senator on January 3, 2005. While in the Assembly she served on the Assembly Criminal Justice, Economic Development, Tourism, Urban and Local Affairs, and Financial Institution Committees.

Sabrina Davis

Sabrina Davis is pursuing a Bachelor of Arts Degree in Communication Arts. Sabrina has served as the Freshman Class Vice President, Sophomore Class President, God's Lounge Event Coordinator, and a member of her schools spirit team the Fanatics. During her matriculation through JCSU, Sabrina has been heavily and actively involved. She is the current Editor in Chief of the JCSU Student Newspaper, The Bull's Eye, and serves as the Editor of Blank Canvas, a creative magazine. She is also the newly elected Student Government Association Vice President of Institutional Advancement and will take office on July 1st 2011

Bobbie Twa

Bobbie Twa is a Certified Career Coach, a Global Career Development Facilitator, a Distant Certified Facilitator, and is the published author of many articles including her book, The COMPASS KIT, a career planning guide. Bobbie is also the principal of Changing Directions.


Guests:

Rawle King



Dr. Yvonne Lamar

Rev. John Welch


Guests:

Mia Wright

Hope Ewing

Paula Hannah

Guests:

Ulysses "Jack" Howard

Dee Dee Smith

Kimberley Jones-Yancy



Valencia Bell

Guests:

Nicholas Maze

Anthony Warren

Darrick Eugene

H. Lewis Smith

Glinda Gill

Guests:

Don Tucker

Guests:

Belva Davis

Moriah Johnson,

Lark Eaglin

Victoria Mitchell



Ambassador Paul Kabore


Live from California
---

3-14-11 Show

Dr. Hollis Pierce - Dr. Pierce is an educator and long time advocate for quality education across the board. Hollis will speak from her perspective on our broken education system nationwide.
Talent agent from Las Vegas
Deara "Dede" Okonkwo - Deara is an "extraordinary" young sister (only 20 years old). Dede will speak about her non-profit dance studio (called DeDe Dance Studio) that she started in South Los Angeles to provide multicultural performing arts, tutoring programs etc.. for at-risk youth. Dede finished high school at the age of 14 and college (USC) at 18 years old. Professionally, she is a 4th grade teacher.
---
3-7-11 Show
Guests:

Dr. Saunders

Alona Clifton

Gloria Singleton

---
2-28-11
Guests:
---
2-21-11
Dr. Williams makes her return!
Guests:
Belle McGhee

Shedonna Stubbs

Lindsey Davis
---
2-14-11
Krystal Glass subs for Dr. Faye
Guest: Mr. Charles Lowery
---
2-07-11
Mr.Ted Terry subs for Dr. Faye
Ayanna Gregory-Musician and daughter of Mr. Dick Gregory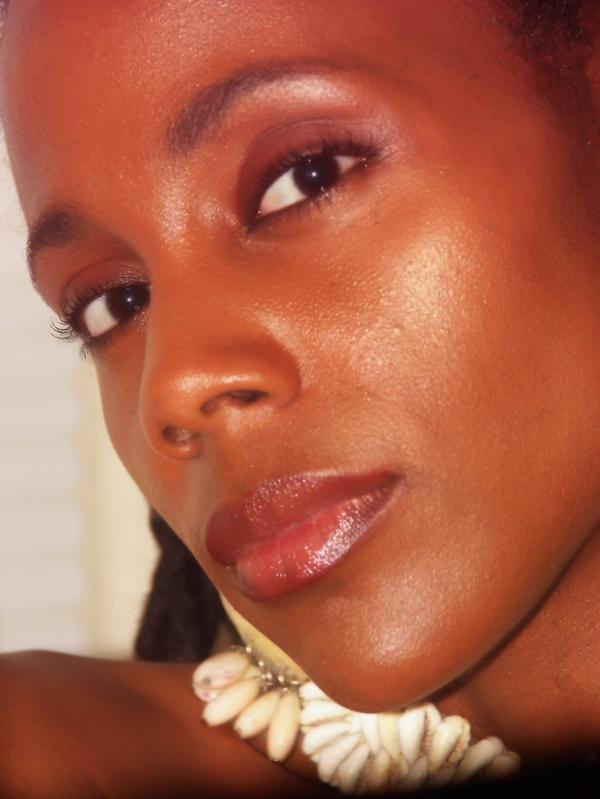 Dick Gregory also joins Mr. Terry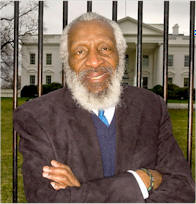 ---
1-30-11
Shelley Bradford-Bell

James McHenry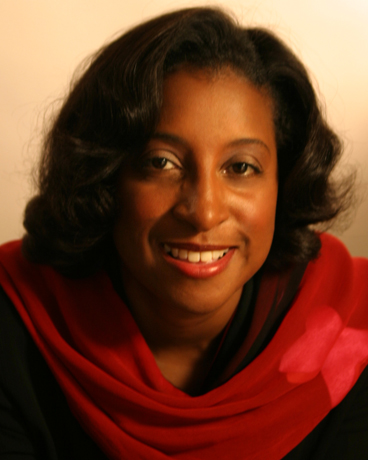 ---
1-24-11
---
1-17-11
Guest: Jennie Joseph, (Midwife) and Birthing Project USA
and
Malia Cohen- a San Francisco Board of Supervisors' Member and Managing Partner with Power Forward Consulting, a public affairs, media and policy consulting firm. Over the years, she has gained an outstanding reputation for her expertise in policy, public affairs, media relations, grassroots and political campaigns.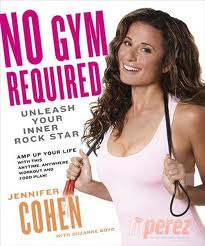 ---
1-10-11
Guest: Edward Forchion
(AKA: New Jersey Weedman) to discuss decriminalizing marijuana.
Guest: Tony Bell
(President and CEO of Metropolitan Fitness and Safety Academy, as well as retired District of Columbia Policeman) Will discuss personal safety.
---
1-3

-11

Guest: Kuae Kelch Mattox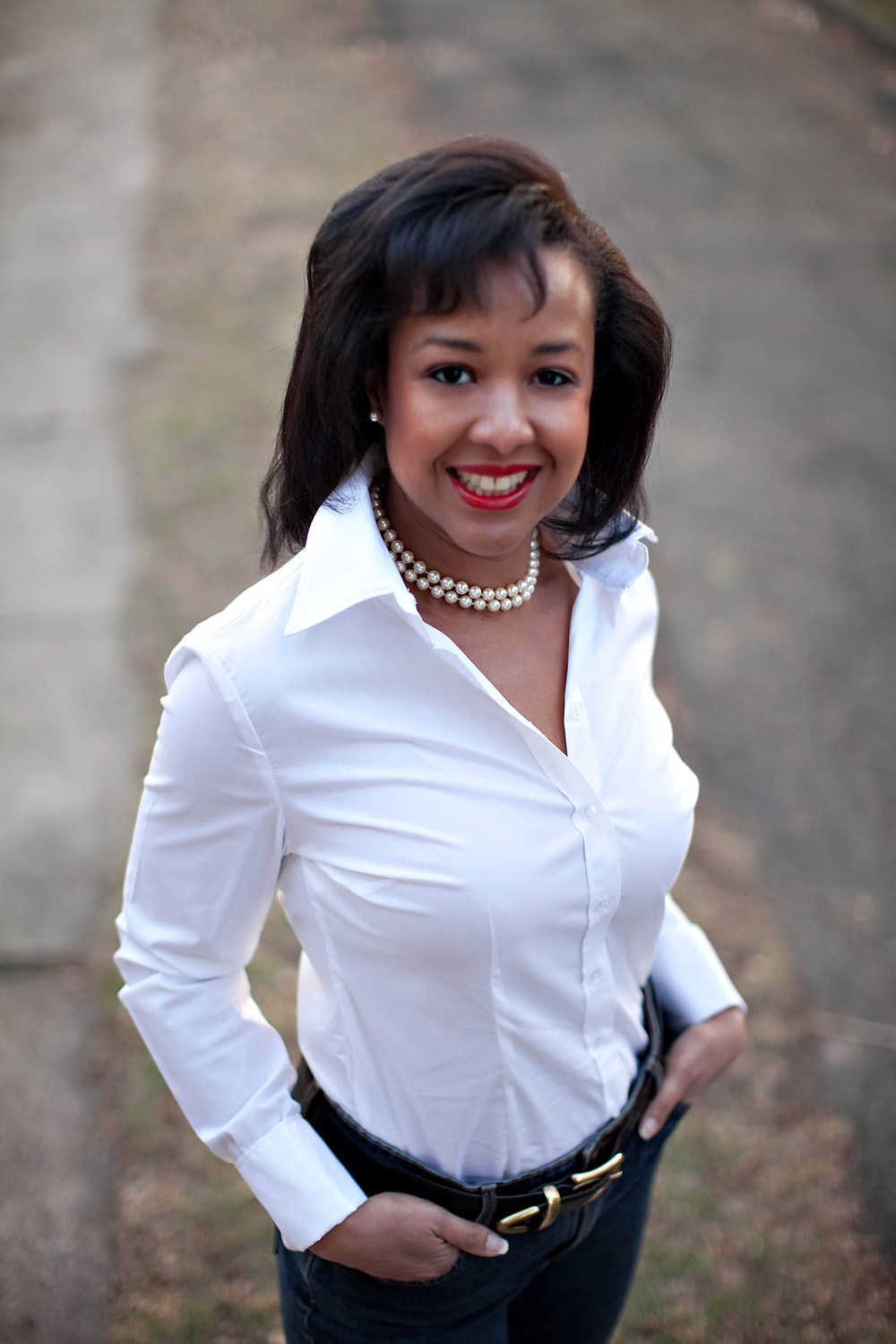 The new National President of Mocha Moms, Inc
---
12-27-10
Rebroadcast
---
12-20-10

Guests: JerrKelia L. Bazile,
Author of "The Color of My Skin"


and
Dr. James A. Dail,
Overseer of James Dail Ministries International
---
12

-13-10

Guests: Ms. Frances Jordan
Executive Director, Greenwood Cultural Center
&
Ms. Michelle Chatman

Also a mention of The National Congress of Black Women from President Obama!
---
12-06-10
Guest: Dr
. Clarence Shuler -
President/CEO,
BLR: Building Lasting Relationships
Topic: Relationships
---
11-29-10
Peggy Seats

Discussin Benjamin Banneker Memorial
---
11-15-10
Guests: Courtney Macavinta President and CEO of RESPECT
and
Elaine Camhi Editor in Chief of AeroSpace America
---
11-08-10
Show-Details to post soon.
---
11-01-10

Dick Gregory joins Dr. Williams

Topic: The Election, the Federal Reserve and what we can expect from them after the election and the rumor about Justice Clarence Thomas' alleged impending impeachment.
---
10-25-10
Dr. Sakiliba Mines joins Dr. Williams and discusses obesity.
---
Details to post soon
---
10-11-10
Dr. Williams welcomes two guests:
Congressman Mervyn M. Dymally in California. Topic: "The Significance of Community Colleges"
and
Ms. Anya Fulford with "The DIVA Girls" in Orlando. Topic: "Mentoring".
---
10-4

-10

Discussion: Ophelia's Work With NCBW, NAACP and the 10/02/10 Rally
---
9-27-10
Dick Gregory "Betrayal of the Civil Rights Movement Attributed to Ernest Withers" and the "Allegations Against Bishop Eddie Long"
TOPIC:Cuba
---
9-20-10
and
---
9-13-10
1st guest: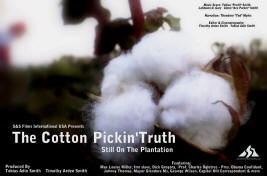 TIM SMITH- Producer of "The Cotton Pickin' Truth… Still on the Plantation"

2nd guest: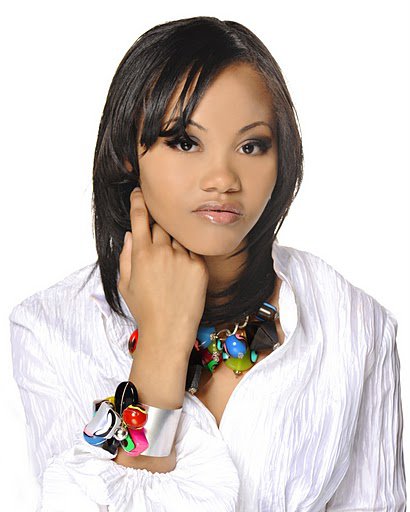 AZURERAE TURNER- Teen entrepreneur (perfume maker) and is one honoree for Sept. 19th.
3rd guest:

JACKEE HARRY-(Emmy Award Winning Actress) and one of NCBW's honorees on Sept 19th. She is a National Spokesperson for GBG's 10-in-One--a multi-vitamin.
---
9-6-10
NO SHOW: HOLIDAY
---
8-30-10
Leon Lankford: Studies at Oxford: Trip Supported by the National Congress of Black Women
&
---
8-23-10
TOPIC: Mano Swartz Furs as subject
---
8-16-10
Tonight's Guests:
Wallace Roney, jazz musician, soon to appear at Blues Alley in Washington, DC and Gary Flowers, Executive Director of the Black Leadership Forum.
---
8-9-10 Show: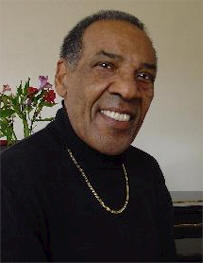 1st Guest:
Donald Stewart
is a retired teacher, television writer and musician in the making!
He will discuss the significance of some of our local history, the meaning of Junteenth, July 4th, names of schools and other community landmarks.
2nd Guest: Marilyn White,
Publisher and Editor-in-Chief of Precious Times Magazine.
She will discuss the goal, contents and process of running a magazine.


---


8-2-10 Show:
1st Guest:
Suzanne Mayo-Theus
"Black America Saves"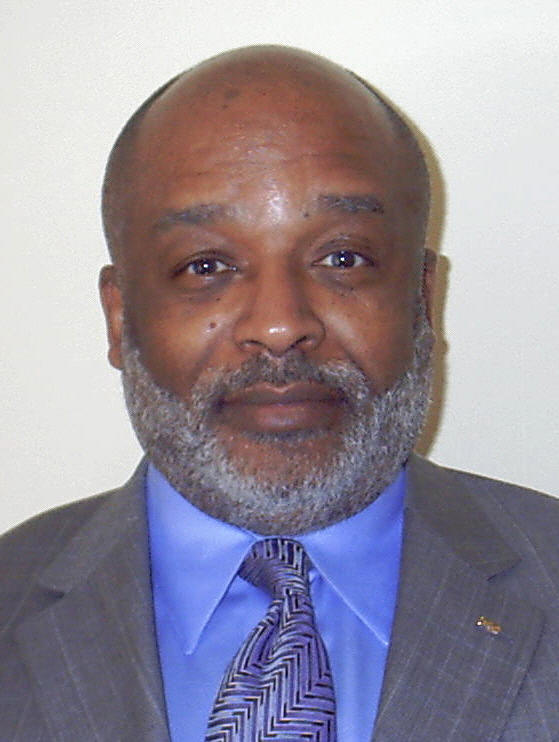 2nd Guest: Steve Blakely,
Independent Consultant, will discuss efforts for reframing opinions in the current climate of political acrimony. One of his first initiatives is encouraging a worldwide birthday celebration for President Barack Obama on August 4th.
---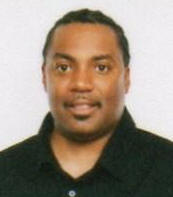 7/26/10
Dr. Williams welcomes two guests:
Keith Tucker
Executive Producer of the documentary Pursuit of a Green Planet
Pursuit of a Green Planet is a documentary about the transformation and emergence of Hip Hop as a vital force shaping the future of the green movement. Specifically This film is an exploration of Hip Hop activism as it addresses the future of our planet by tackling personal food choices and food justice issues. We will follow Hip hop activist Keith tucker as he becomes a living experiment when he goes on a totally vegan diet for more than 6 Months.
www.hiphopisgreen.com
and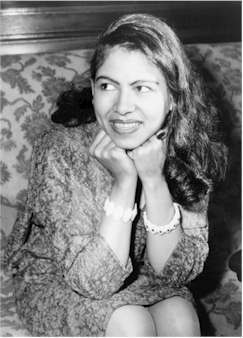 MARCELINE DONALDSON
,
Representative of the Philippa Schuyler Project
The Philippa Schuyler Project:
To bring back and remind all of us of the genius of an African American woman Philippa Schuyler who died too soon, but still left behind a legacy of outstanding piano performances, over 200 compositions which she started writing when she was just 5 or 6 years old - Some of which are symphonies and were played by Symphony Orchestras like the New York Philharmonic and other major orchestras across the country.
---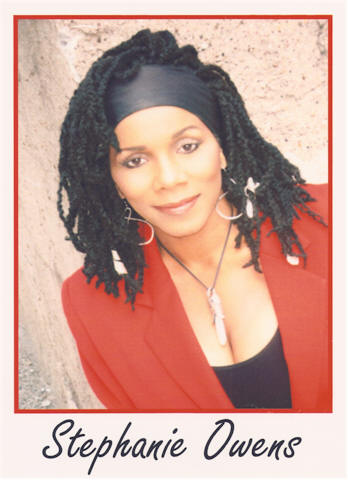 7/19/10
Singer/songwriter, actress, poet, playwright and Self-published international author of The Aniyah Series children's books. Recently performed original composition at World Expo in Shanghai China.
www.steffimedia.com www.nationalcongressbw.org
---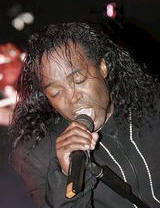 7/12/2010
named by the Godfather of Soul as "The Young James Brown".

We'll talk about how he got the name, what he is doing to carry on the work of James Brown, the honor he paid Michael Jackson, what he is doing to help other young people and more.

We'll talk about rap, gangsta rap, hip hop and the music of yesteryear-- when men sang real love songs to women and how beautiful these songs still are.
WE CALL HIM PETER PAN
---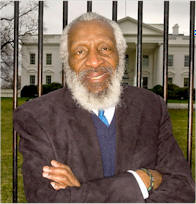 7/5/2010
Comedian,
Civil and Human Rights Activist